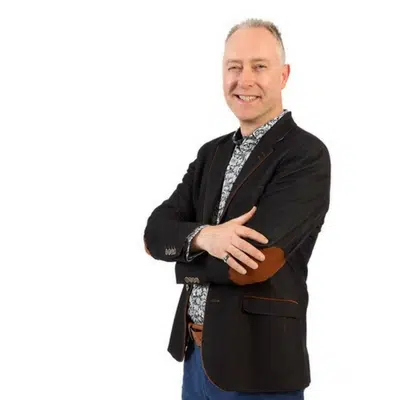 Ollie Carroll co-hosts the Big Breakfast Blaa with Mary O'Neill every morning from 6am, where you can hear great music as well as plenty of banter with listeners and updates from the world of showbiz, film and Netflix.  He also presents 'Totally 80s' every saturday night from 9pm-midnight, where you can hear back to back 80s classics.
Ollie has worked in WLR since 1994 and has presented almost every show.
When he's not working, Ollie enjoys music, spending time with family and walks with his pooch Riley.