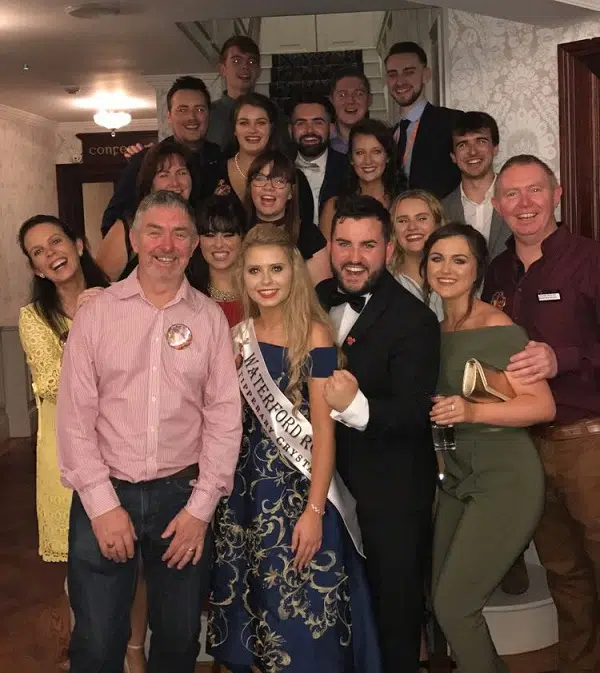 The Rose of Tralee is back on our screens tonight (Monday).
32 Roses from around the world compete for the title, 16 of them tonight and the rest tomorrow.
Waterford Rose Chloe McGrath is the sole South Eastern representative in the competition, and her chance to impress will come tomorrow evening.
Coordinator of the Waterford Rose of Tralee Centre, Vicky Walsh, says all involved are very proud of the 24-year-old Rose from Ferrybank.
A special Rose of Tralee viewing party will take place in the Kazbar in Waterford City tomorrow evening.
Vicky Walsh is hoping plenty of people will turn out to support Chloe.
(Chloe is pictured here with her supporters from Waterford in Tralee)