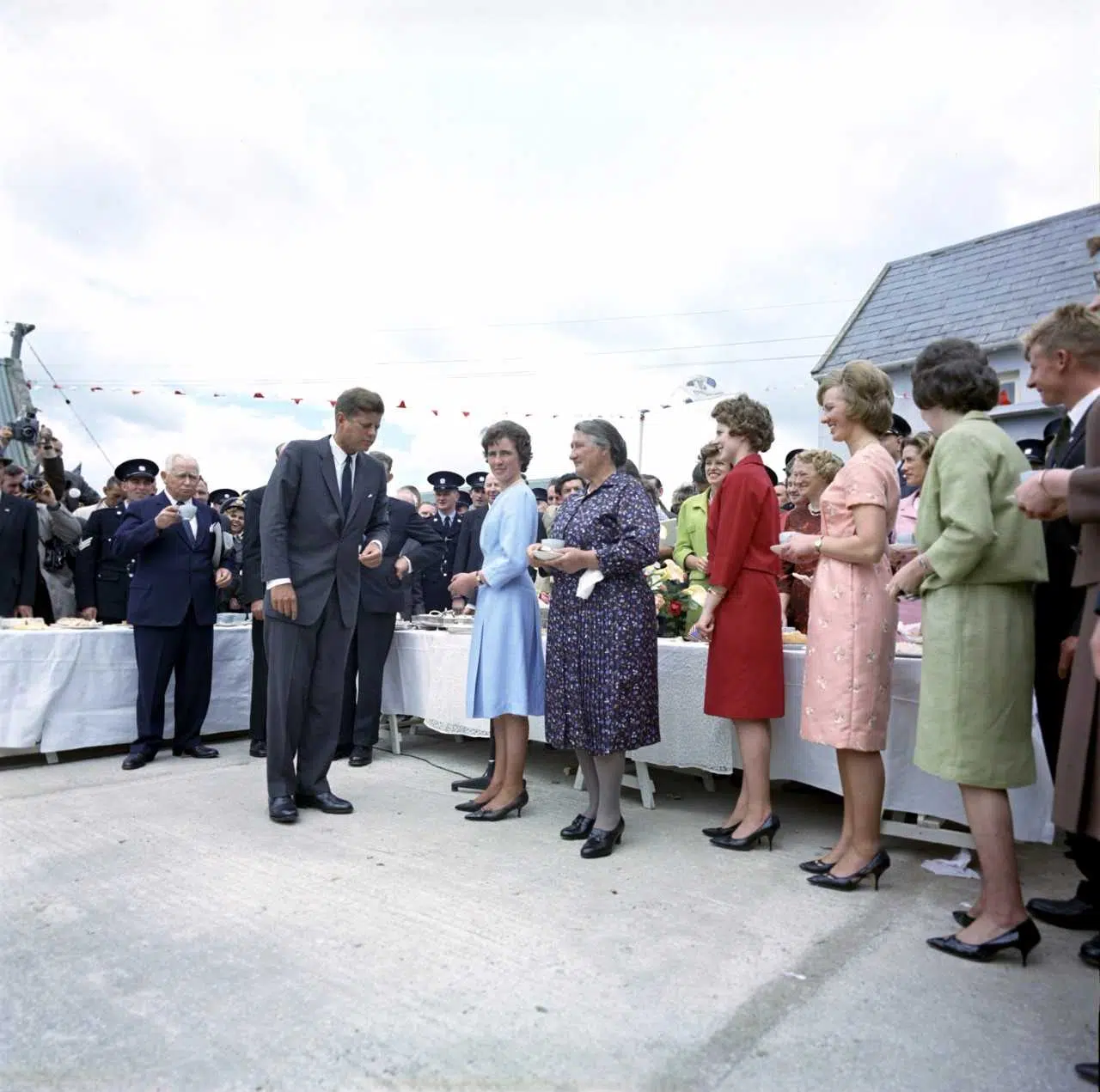 The most famous Irish tea party is set to be re-enacted at the Kennedy Homestead in Dunganstown county Wexford on Friday afternoon (8th September).
The 1963 Kennedy Tea Party  is part of the line up of the Kennedy Summer School which kicks off on Thursday evening.
The majority of the events are sold out but Project Manager, Karen O'Connor says there is still some availability for the tea-party.
"We have a limited number of tickets left that can be got at www.stmichaelsnewross.com. So the tea party is going to be four cookery demonstrations from top chefs from around the country. We have Kevin Dundon who owns the Dunbrody House in Arthurstown, we have Paul Kelly who is pastry chef at The Merrion in Dublin but who's also famed for being on the Great Irish Bake-Off, we have Mags Roche who is head chef at Hugos in Dublin and Michael Connor from D.I.T. doing an Irish coffee demonstration. We also have a recreation of the famous fruit cake that Kennedy ate on the day in 1963 the exact same courtyard."
As well as the demonstrations Karen says guests will be able to sample the goods, "there'll be plenty of food there for people, we've gotten generous support from some local community members and food producers. The Wexford food family ahve come on board and have been really kind with their support driving up different contributions to the Summer School so there'll be lots to eat and drink there."
And Karen says the renowned chefs have promised some theatrical demonstrations, " it's starting at 2.30pm and we hope it will be over by 5.30pm. There'll be lots of little breaks and chef interaction. We've also been promised some very theatrical demonstrations from th pastry chefs too."