Every week in January on WLR, you can win a luxurious sun holiday to one of 4 fantastic destinations! How do you fancy a week in the Costa del Sol in Spain? the Algarve in Portugal? Lanzarote in The Canaries? or New England, USA?! We'll jet you there with direct flights from Cork Airport where you'll stay for 7 nights in one of Harvey Travel's specially selected 4* hotels!
To win, all you've got to do is listen, listen, listen… for 2 holiday songs, back to back. Every morning on The Big Breakfast Blaa, Ollie and Mary will tell you which 2 songs to listen out for that day: when you hear them played one after the other, text or Whatsapp us on 083-3333975.
1. Explore Timanfaya National Park
The Montañas del Fuego (Fire Mountains) were created between 1730 and 1736 when more than 100 volcanoes rose up and devastated this part of the island (including several villages). The last eruptions were in 1824, however due to the low rainfall, this area appears much the same as it did just after the eruptions.
Entry costs €8 which includes a guided Coach Trip and features an Audio Commentary that includes excerpts from the diary of a local Priest who was an eyewitness to the devastating Eruptions.
2. Try a camel ride
When paying a visit to Timanfaya National Park, The "Echadero de Camellos" offers an exotic route on camel back. The trip has a short duration and is perfect for families!
3. Play a round of golf
Designed by the famous North-American Ron Kirby, Lanzarote Golf is a modern 18 hole par 72 golf course, situated between Puerto del Carmen and Tias. The course is surrounded by volcanoes and offers beautiful, uninterrupted views.
4. Hang out at Jameos Del Agua
Jameos Del Agua was devised in a radical way during the 1960s, by Cesar Manrique, Lanzarote-born architect and artist. The word jameo in this context means the opening of a lava tunnel, and the Jameos Del Agua is the result of Manrique's transformation of part of the same Mount Corona volcanic system. Now, you can see a collection of gardens, café, a natural lake home to albino crabs and a number of other species, and an auditorium which regularly hosts events.
5. Take a (careful) stroll around the Jardin de Cactus
Lanzarote's Jardin de Cactus is one of the quirkier attractions the island has on offer. The garden is home to over 1000 cacti plant species and resides in a terraced former quarry. There are ponds, winding paths and lava rocks overlooked by a restored rustic windmill, offering great views towards Arrieta.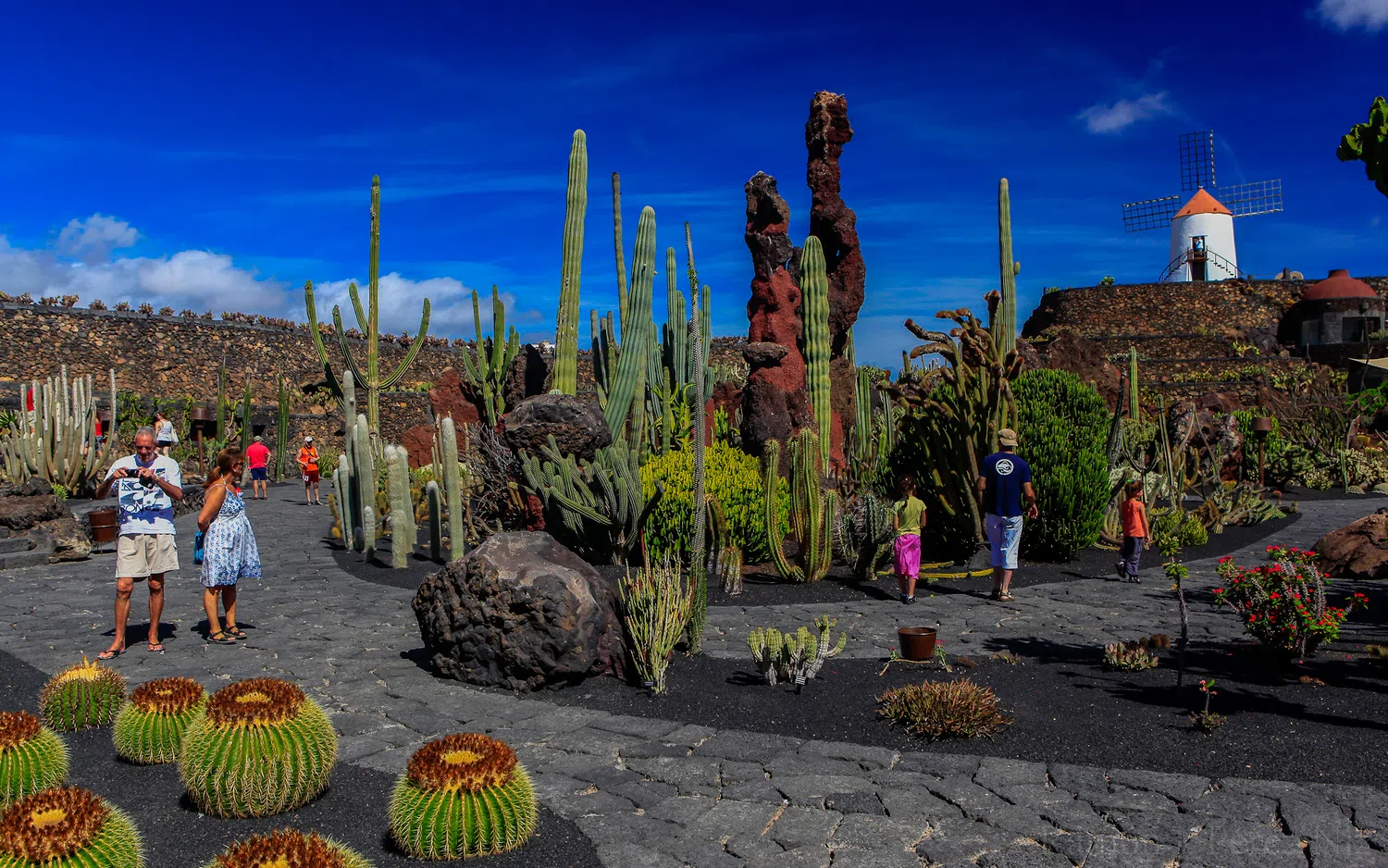 6. Visit the Aquapark in Costa Teguise
Water parks are undoubtedly the staple of many Irish sun holidays, and Aquapark in Costa Teguise is perfect for all the family. It has something for everyone, with a range of pools for those who want to relax, and a tonne of slides for the adrenaline junkies!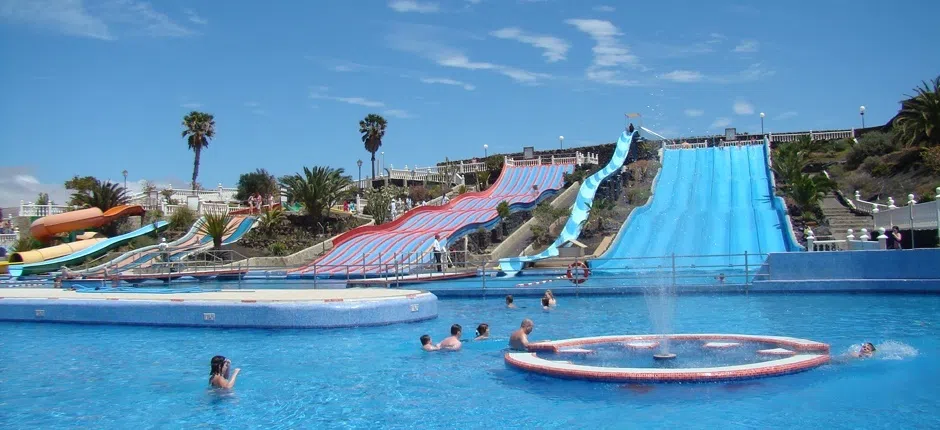 7. Spend a day at Rancho Texas Park
Rancho Texas Park is a Texan-themed animal and water park in Peurto del Carmen. The park boasts everything from pools and waterslides, to gold-digging and canoe rides on the Indian Lagoons. Rare white tigers and Komodo dragons can be found here, and there are daily shows featuring sea-lions and birds of prey making it an exciting day out for all of the family.
8. Take a stroll along El Charco de San Gines
Often referred to as the "Venice of the Atlantic", El Charco de San Gines is a stunning lagoon framed by fishing cottages, restaurants and bars. It's a place where you can truly sit back and watch the world go by.
9. Taste some wine at El Grifo Wine Museum
The Wine Museum is the oldest winery of the Canary Islands and one of the ten oldest in Spain. It's placed in the protected zone of "La Geria" which was covered with lava and ash after the volcanic eruptions  from 1730 to 1736. El Grifo has amazing wines, a fascinating history and you'll find utensils such as wine presses, pumps and crushers that date back as far as the 19th century.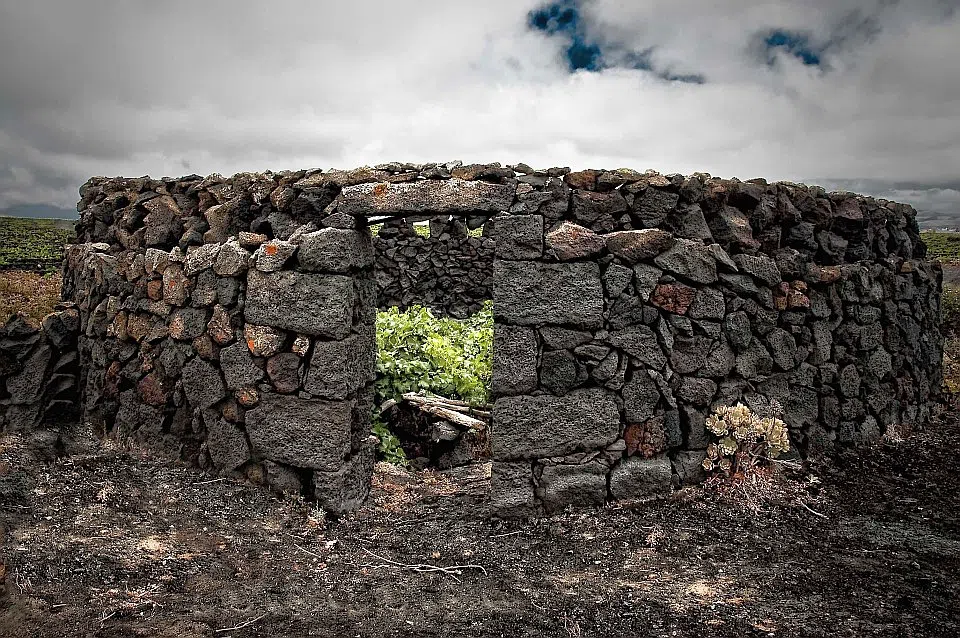 10. Go wild and try a new water sport!
Lanzarote is a popular location for many water sports. If you're someone that would rather sit back and take in the view, then parasailing is the one for you. If you're braver than that, there's everything from flyboarding to jet boating to keep you occupied during you break.
If you'd like to soak up the sun in Lanzarote and witness these fantastic attractions for yourself, or if you'd like a week in The Algarve, The Costa Del Sol, or maybe Boston, then listen ALL DAY, EVERY DAY for the WLR Double Play! There's a holiday to be won every week in January, thanks to Cork Airport and Harvey Travel.