Every week in January on WLR, you can win a luxurious sun holiday to one of 4 fantastic destinations! How do you fancy a week in the Costa del Sol in Spain? the Algarve in Portugal? Lanzarote in The Canaries? or New England, USA?! We'll jet you there with direct flights from Cork Airport where you'll stay for 7 nights in one of Harvey Travel's specially selected 4* hotels!
To win, all you've got to do is listen, listen, listen… for 2 holiday songs, back to back. Every morning on The Big Breakfast Blaa, Ollie and Mary will tell you which 2 songs to listen out for that day: when you hear them played one after the other, text or Whatsapp us on 083-3333975.
We've put together some of the top things to do in each of our four destinations. (Check out our top picks for things to do in Lanzarote, the Costa del Sol and New England, USA). and scroll on to see what you can get up to when you win a week in the Algarve, in sunny Portugal!
1. Catch some waves
Portugal is a surfer's paradise; from tranquil beaches for beginners to savage locations where professionals hang out.
There's no better place for enthusiasts than the Algarve's Costa Vicentina, an unspoiled landscape designed by the Portuguese government as a national park. While few people live within the park's boundaries, millions of tourists and watersports enthusiasts pass through every year.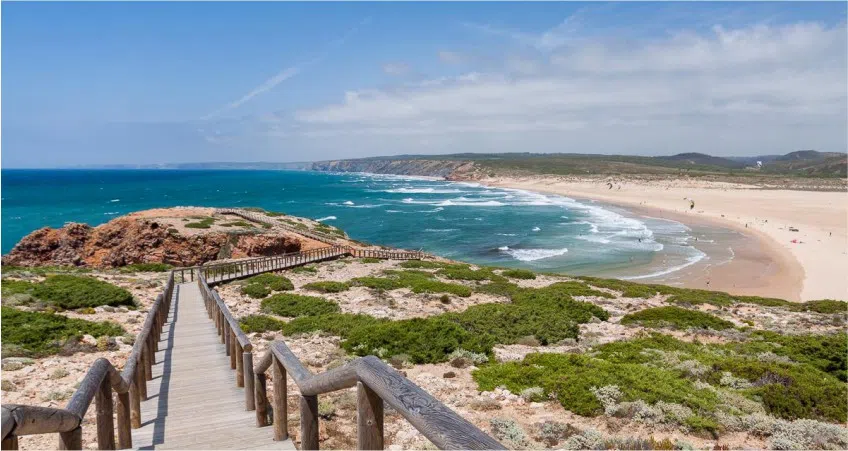 2. Visit the renowned vineyards of The Algarve
The Algarve with its exceptional climate not only attracts tourists seeking for sunshine, but is also a great terroir for growing vines. The vines grow in a variety of soils including clay, limestone, sandstone and even some areas of schist and produce high-quality grapes.  Quinta do Francês is one of the well-known vineyards in the region and is a Family Estate, with 8 hectares of vineyard, nested in the hills of Silves.
3. Discover the mysteries of the oceans
The Zoomarine Algarve is located in Guia, just a few kilometers from Albufeira, you can watch presentations with dolphins, seals and sea lions, with tropical birds and birds of prey. Besides these presentations, there is also an amazing aquarium with sharks, various habitats, 4D Cinema, attractions, amusements, swimming pools and the new Zoomarine Beach, that will make your visit to Zoomarine unforgettable. Unique sensations on a journey through world of knowledge and adventure where adults and children discover the mysteries of marine life in a day full of surprises and emotions.
4. Splash out at Aqualand
Located at Alcantarilha, Aqualand Algarve is one of the largest water parks in Europe. The water park is now part chain of water-amusement parks operated by a Spanish tourism group. There are five Aqualands in Spain, one in Portugal, and seven in France. Aqualand Algarve is easily accessed via the N125 from all areas of the Algarve and offers free parking for visitors arriving by car as-well as free buses from major towns in the southern coast of Portugal. The park has some very big named rides like the Kamikazee (with 95m high slide in 4 seconds is still the biggest slide in Portugal), Anaconda (a very long corkscrew) and the interesting Banzaii Boggan which sees you skimming across the top of the water after flying down a ramp.
5. Become A Pro Golfer
Portugal's most advanced coaching environment and their twenty years of experience will make your golf lesson simple, understandable and enjoyable. With integrated cutting edge Technology with Industry leading Experts to deliver the most effective Golf Development Programmes. Golf Integrated brings you Golf's 1st Mobile Performance Lab and the ultimate Analysis experience with YourGolfScan.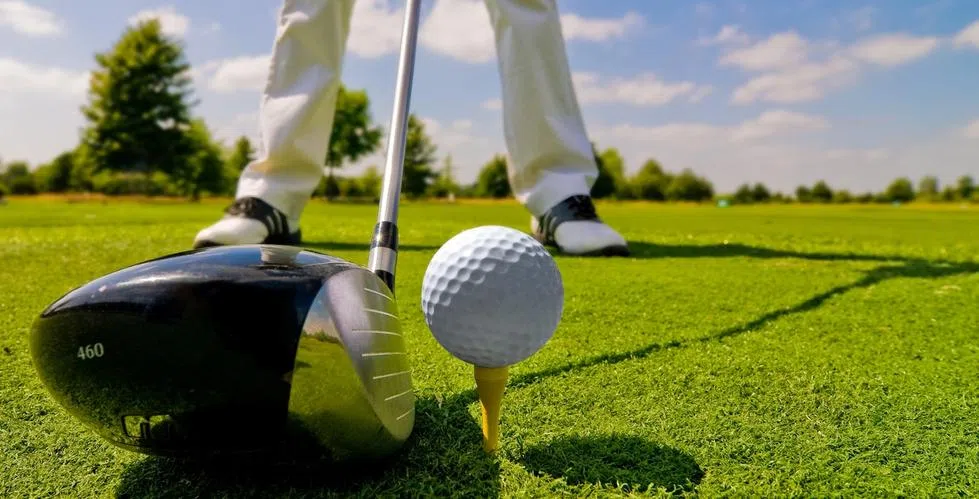 6. Algarve Indoor Kart Center
The country's largest indoor karting is the great novelty in the Algarve in terms of tourist and sporting attractions. Situated in the town of Olhão, just 8 miles from Faro with nearly 10,000 square meters, this new tourist infrastructure is based on the 3rd floor Ria Shopping Center. The Algarve Indoor Kart Center consists of 650 metres of track being seven meters wide, sure to give even the biggest adrenaline seekers a thrill.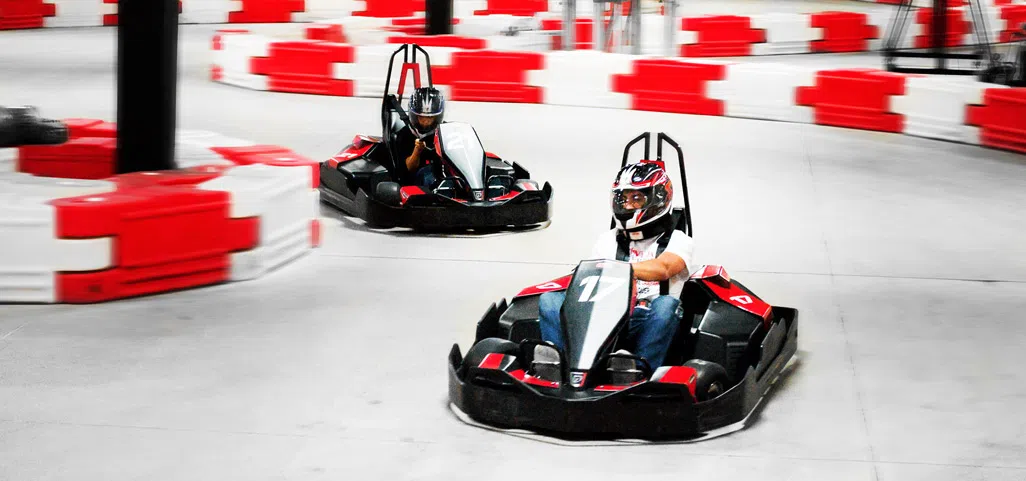 7. Go Crazy at Crazy World
Krazy World Zoo is a family attraction including a petting zoo, reptiles, crazy golf and large swimming pool area, making it an ideal destination all through the year. There are several different elements to Krazy World Zoo, with most aimed at children and families. The zoo part of Krazy World is split into a petting zoo on one side and a reptile area on the other. Younger children will enjoy being able to feed and pet the small animals in the dedicated enclosure. Away from the zoo there is a Crazy mini-golf course weaving its way through the woodland, or alternatively in this area there are tree climbing activities. In the summer there is a large swimming pool with a slide, plus areas for younger swimmers making it the perfect place to cool down on a hot day.
8. Caves and Dolphin Watching Cruise from Albufeira
Admire the beauty of the Algarve coastline as you discover Portugal's caves and dolphins during this cruise from Albufeira. Aboard your sleek boat, bask in the sapphire blue waters of the Atlantic and maneuver to the Beach of Carvoeiro to uncover the stunning rock caverns. During your cruise, dip into the Atlantic for a bit and enjoy a chance to see friendly dolphins.
9. Sail Through The Ria Formosa
The Ria Formosa Natural Park is one of the most impressive natural wonders along Portugal's Algarve coast and the best way to explore is by boat. Hop aboard a catamaran on this 4.5-hour small-group tour from Faro; cruise around the islands of Armona, Culatra, Farol, and Deserta; and spot wild flamingos and egrets swooping over the lagoon.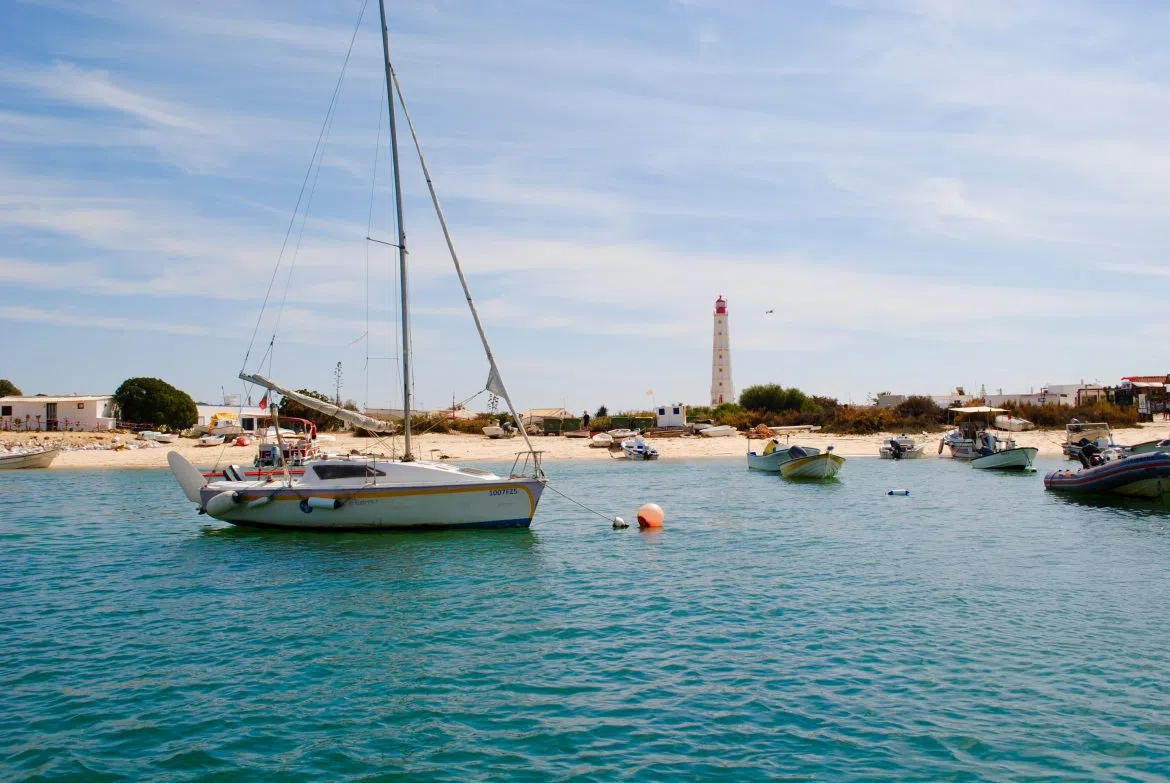 10. Benagil Caves Tour from Portimao
Go inside a magical world on this guided 2-hour Benagil Caves tour from Portimao. This tour travels by small boat into intriguing sea caves where you will discover ornate natural rock formations. In the Benagil Caves, admire some of the globe's most unique beaches which will leave you breathless.
If you'd like a week to try your hand at any of these activities in sunny Algarve, or you'd like a week in Lanzarote, The Costa Del Sol, or even Boston, then listen ALL DAY, EVERY DAY for the WLR Double Play! There's a holiday to be won every week in January, thanks to Cork Airport and Harvey Travel.