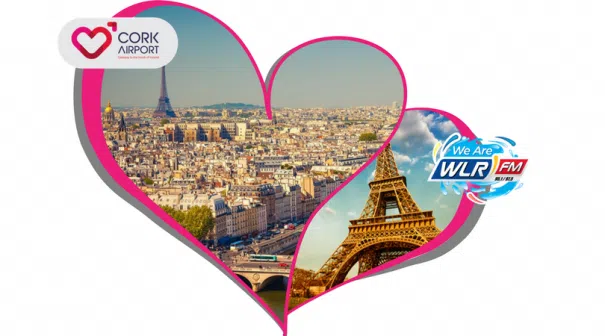 What better way to celebrate Valentine's Day than with a trip to the most romantic city in the world?
Cork Airport are giving you the chance to win flights for you and a loved one to Paris, France!
Whether you'd rather tour the Eiffel Tower, or pay a visit to the Mona Lisa herself, Paris is the ultimate city break and you can get there quick and easily with an Aer Lingus flight from Cork Airport.
How to win:
Tune into The Lunchbox from the 12th – 16th of February where Geoff will be giving you the chance to win!
Geoff will give you three French / English words, you have to tell us a funny, romantic, sad, any kind of story using those three words!
Here's an example, using these three words; Chic, Café and Bouquet put them in a sentence!
" My valentines date wore a very chic dress for our date, unfortunately I left it too late to book a fancy restaurant so we ate in a café instead. I gave her a Bouquet of flowers to make up for it.
The best and most creative wins!