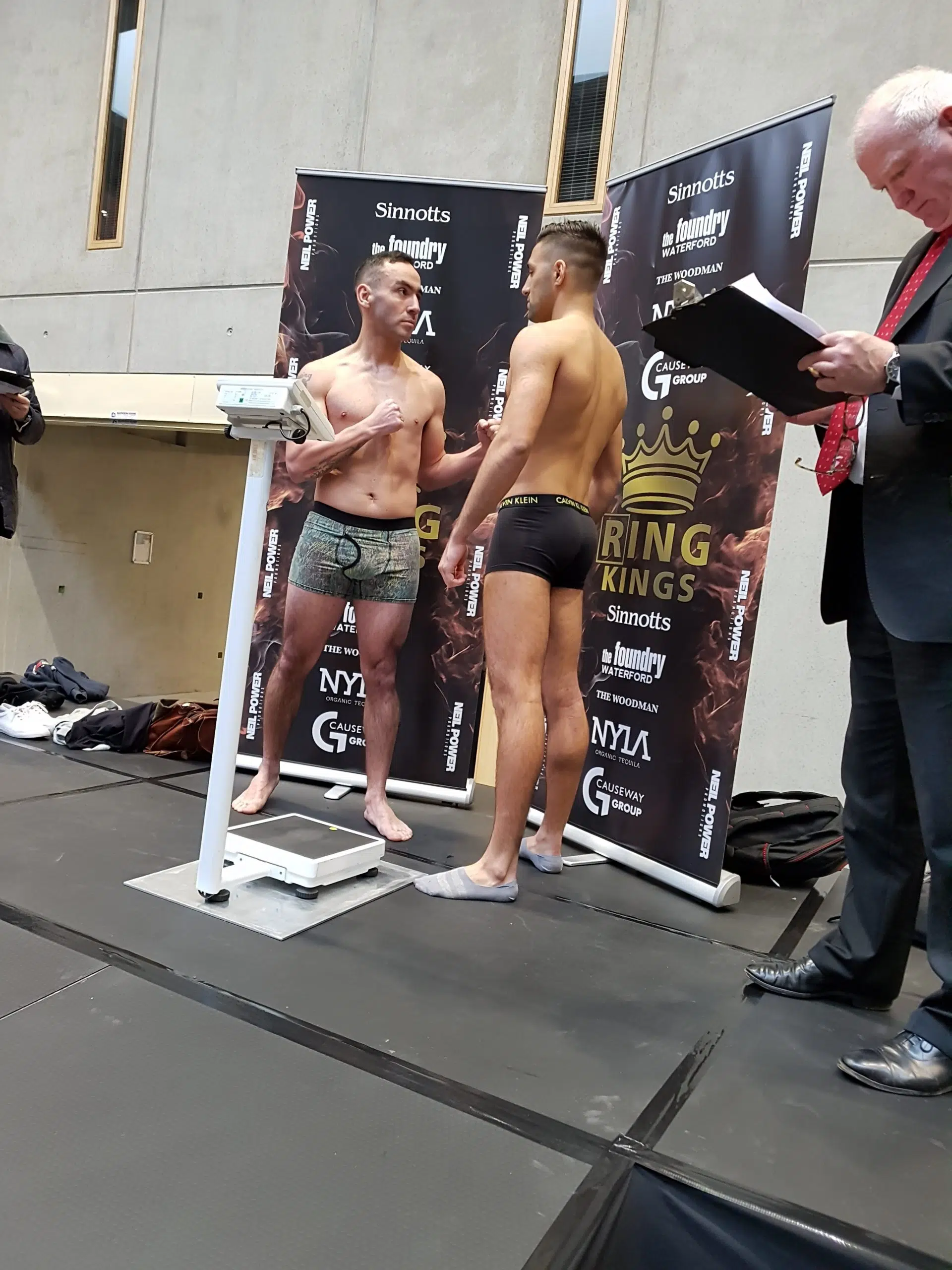 "Ring Kings" comes to the WIT Arena tomorrow night.
It's the first professional boxing event to come to Waterford since 1948, the weigh in has taken place this afternoon in Carriganore.
Craig McCarthy has weighed in at 76.2 kg for his bout tomorrow night at the WIT Arena.
He told Matt Keane he is raring to go, sayinghe can't wait for tomorrow night.
Rohan Date weighed in at 69.9 kg in WIT today for his bout against Karen of Poland tomorrow.
He says he is in the shape of his life and told WLR Sport he's buzzing ahead of the fight.
Barry Barnes has weighed in at 78.6 kg for his bout tomorrow. He says he had a little diffculty making the weight.