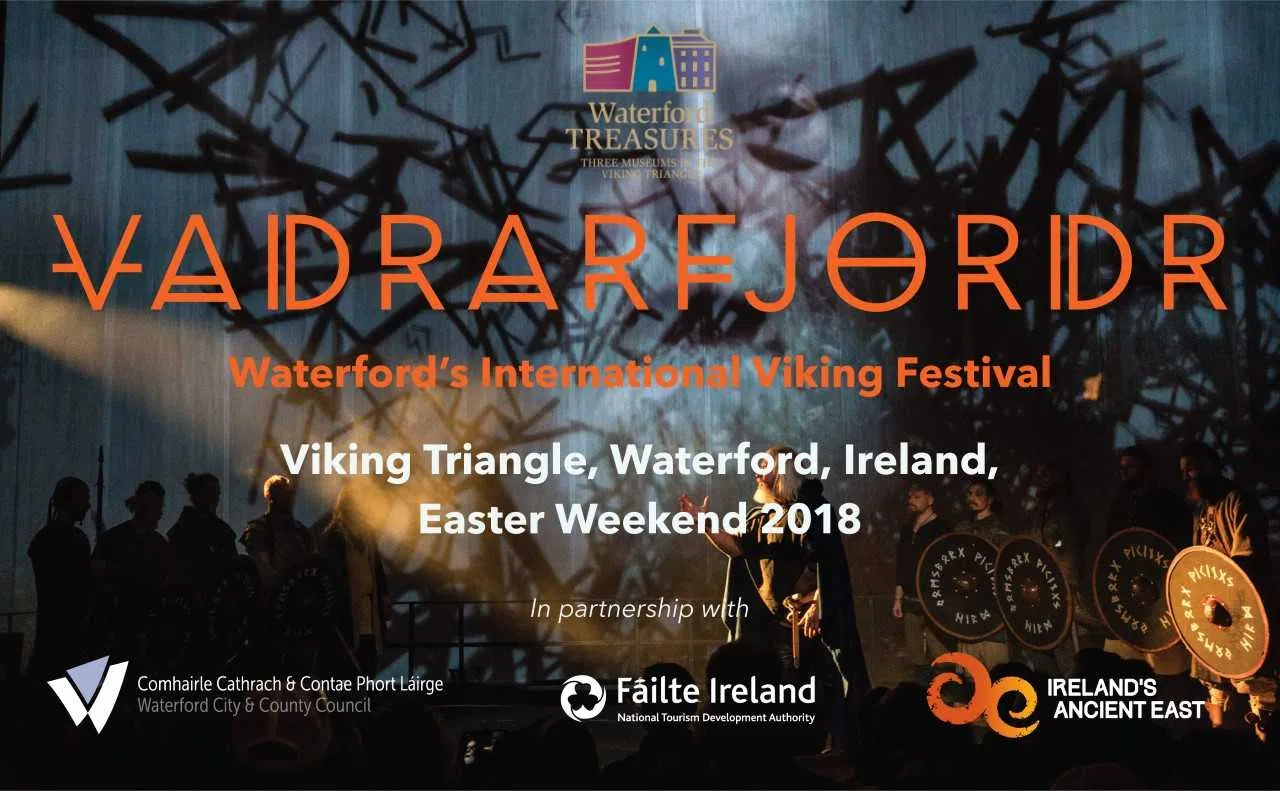 Ireland's oldest city, founded by Norwegian pirates in 914 is the  city in Ireland with a Viking-derived place name. To celebrate its Viking heritage, Veðrafjǫrðr/Waterford will mount a Festival on Easter Saturday, Sunday and Monday 2018 to act as a flagship event in Ireland's Ancient East, kick starting the region's tourism season.
In 2018 the city is celebrating the 1100th anniversary of the conquest of York (Jorvik) in England by King Reginald of Waterford who when he died in 921 was called King of all the Vikings of England and Ireland. Waterford will welcome Viking Visitors from across Europe for a weekend of great family fun and excitment.
As well as fierce Viking Battles in Cathedral Square, there is going to be a Viking Village, workshops and Viking memorabilia and ornaments. There will be Viking stories, Viking songs and music from Iceland, Viking drummers from Spain, Viking longboats on the River Suir plus a spectacular Viking Roadshow on Ireland's biggest screen in the Apple Market!
Are you excited yet?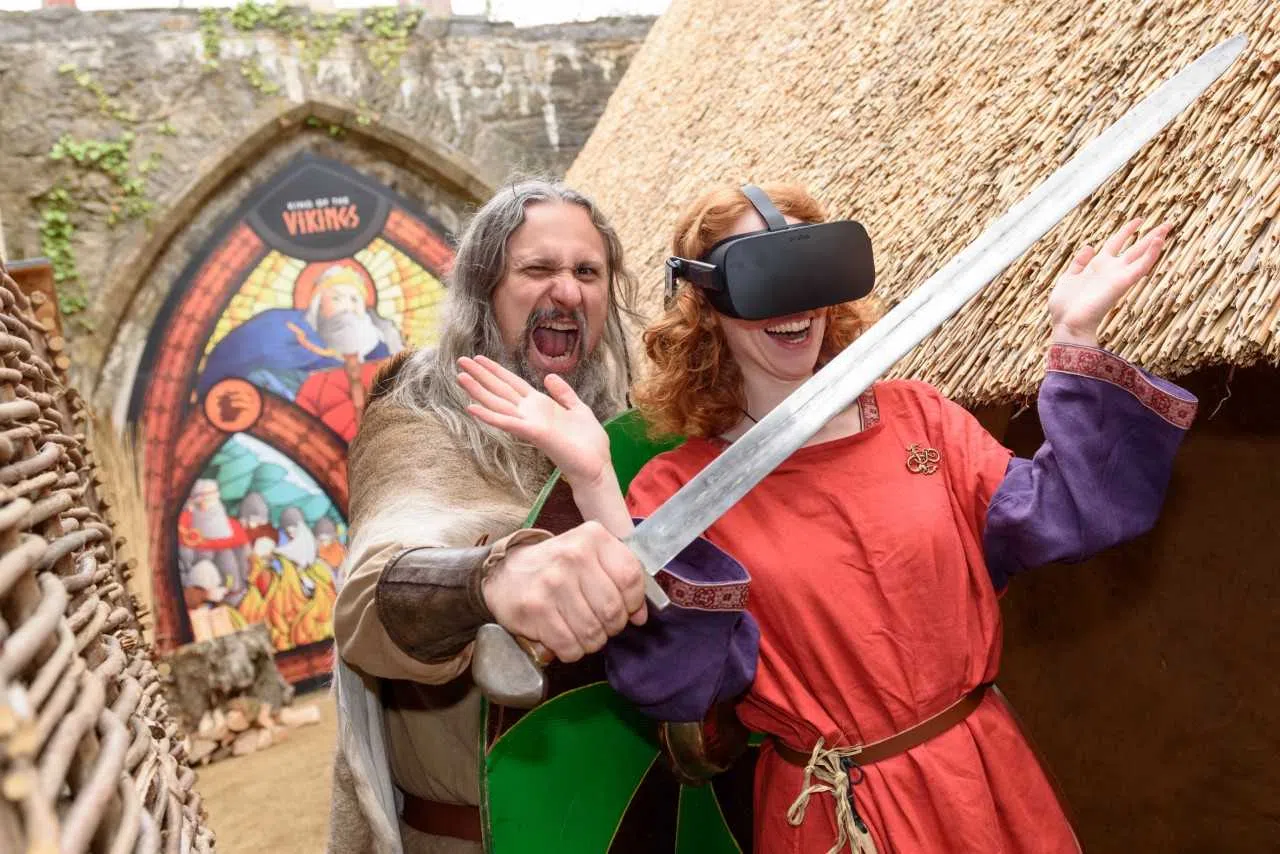 Ollie and Mary want the business of "Vadrarfjordr" to get involved!
We want the businesses of Waterford to get involved and come up with a Viking initiative for the festival. Your idea could win you and your staff the Ultimate Team Day Out in #VikingWaterford.
Stuck for ideas? You could …
Set up a Viking-themed window display
Have your staff dress as Vikings
Create a Viking cocktail
Add a Viking special to your menu
Our #VikingWaterford Entrants
The businesses of Waterford were busy putting on their Viking thinking hats! They came up with some clever ideas to support the Viking Festival. Take a look of some of the entrants so far!
#VikingWaterford
Babycare's Window Display
Queen By Lyndsey Kelly Window Display
The Reg VADRARFJORDR Cocktail
Wild Honey Window Display
St Brigid's Window Display
Viking Cocktail at Dooley's
It's A Wrap viking Keyring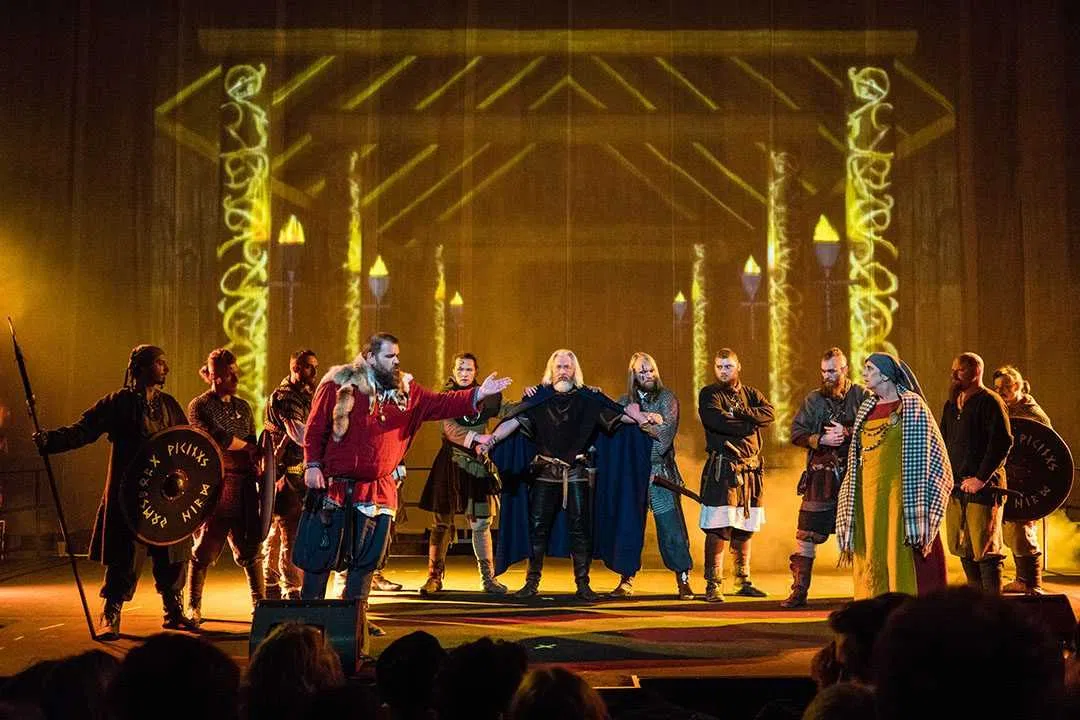 Your idea could win you and 7 staff the Ultimate Team Day Out in Viking Waterford:
To be in with a chance of winning this amazing prize, just fill out the form below and let us know what your Vikingtastic idea is!
Don't forget to share a picture of your Viking initiative on Twitter and Instagram!
Tag us '@wlrfm' in your pictures and use the hashtag '#VikingWaterford'