Fenor man John along with this work partner James "Joxer" Doyle are just back from Chetwind, where they had the honour of taking part in the International Chainsaw Carving Championship.
The lads represented Ireland and finished 5th overall, in what John said was an amazing learning experience.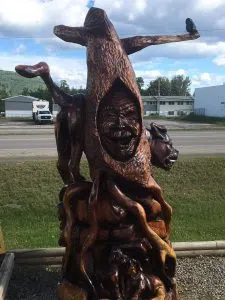 John told Ollie and Mary about his own piece, based on the story of Chu Chulainn, as well as what it was like to work among some other carvers from around the world.