Dunmore East RNLI is holding it's annual Blessing of the Boats Ceremony and Lifeboat Open Day in Dunmore East harbour this afternoon.
The Dunmore East RNLI lifeboat will position in the harbour for the ceremony at 2 o'clock.
The flotilla of boats will then head to sea, just outside the harbour wall where the Dunmore East lifeboat crew will lay a wreath to remember those lost at sea.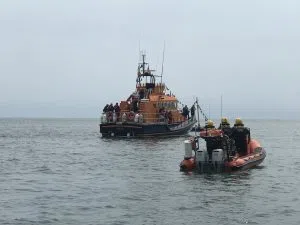 On return to the harbour, the lifeboat and station house will be open to the public.
The crew of Dunmore East RNLI are having a BBQ at the station house afterwards, they would love everyone to come and join them for a burger and light refreshments (compliments of the crew).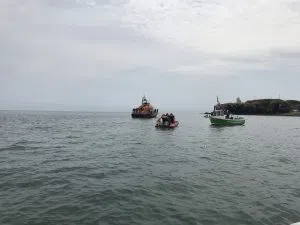 There'll be music by the Matt Tappers and lots of fun with net mending and splicing competitions open to all. The lifeboat shop will be open all day also.
Volunteer Lifeboat Press Officer Neville Murphy said "the blessing of the boats is a great tradition in Dunmore East and we hope that the fishermen, sailors and all sea goers will join our flotilla to remember those lost at sea. Our boat will be open to the public, so it a great chance for everyone to get a look inside an All-Weather Trent class lifeboat and meet the crew who will answer all your questions. Our open day is our way of saying thank you to those who support us in our mission to save lives at sea."