Hartley People is the South East's leading Talent Acquisition Firm, your first choice when making your next career move in Waterford and across the South East.
Hartley People are currently recruiting a work from home telesales agent. This role benefits a base salary, commission and flexible working hours. Previous telesales experience is required. For more information on this role click here.
Call Eddie on 051-878813 to find out more.
Operations Manager needed for a Waterford company. A degree is required along with a minimum 5 years working as a Project Manager. For more information please click here.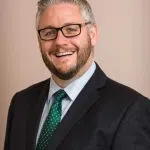 Car Mechanic
Hartley People are recruiting a car mechanic for a Waterford city business. This is a permanent role for a qualified mechanic with a competitive salary.