Waterford might be out of the All-Ireland Senior Hurling Championship, but we're still in the running to be Ireland's Cleanest City! Back in June, we asked sporting clubs in the city to get involved and help keep Waterford Beautiful  in association with Tom Murphy Volkswagen, Waterford Council and WLR. The first round of clean ups took place in July and each team did a phenomenal job.
The second and final round of clean ups is taking place this August from the 13th – 16th and the dates and times are below. If you can, please try and get involved and help support your local club and community. If you can't make the official clean up, we're asking that if you see a piece of litter on the ground don't leave it for someone else to pick up.
Be a litter legend and help keep Waterford beautiful with Tom Murphy Volkswagen, Waterford Council and WLR.
Awards Evening Wednesday August 22nd
Each club will receive €500 for their participation thanks to Tom Murphy Volkswagen. If that's not enough, the club that does the best job at cleaning their area will also receive a bonus prize! Judging will take place after the final round of clean ups, with Official Tidy Towns Judges having the difficult task of deciding who should be given the overall prize. The awards will take place in Tom Murphy Volkswagen's Showroom on Wednesday, August 22nd at 5:30pm.
Final Clean Up Dates & Times
| | | | |
| --- | --- | --- | --- |
| Date | Time | Location | Team |
| Monday 13th of August | 5:30pm | Manor Hill (inc.Green Area – front of Cork Road / opposite McDonalds) | De La Salle GAA |
| Monday 13th of August | 6:00pm | Poleberry (including Walkway to inner ring road – Superquinn) | Erins Own GAA |
| Tuesday 14th of August | 5:30pm | Claremount | Waterford Crystal FC |
| Tuesday 14th of August | 6:00pm | The Bridge at Ferrybank (inc. Green areas) | Ferrybank GAA |
| Wednesday 15th of August | 5:30pm | Yellow House (inc. front greens of Ballybeg and Ardmore Terrace) | Ballygunner GAA |
| Wednesday 15th of August | 6:00pm | Link Road @ Sherlock Walk | Mount Sion GAA |
| Thursday 16th of August | 5:30pm | Water Street / Park Road – between De La Salle College including the Park and Park Road to Three Shippes | Gaultier GAA |
| Thursday 16th of August | 6:00pm | Fire Station @ Six Cross Roads | St.Saviour's GAA |
Here's a look at how everyone got on in the first round of clean ups
St.Saviour's GAA – 27th of June
Mount Sion GAA – 2nd of July
Waterford Crystal FC – 3rd of July
Ferrybank GAA – 4th of July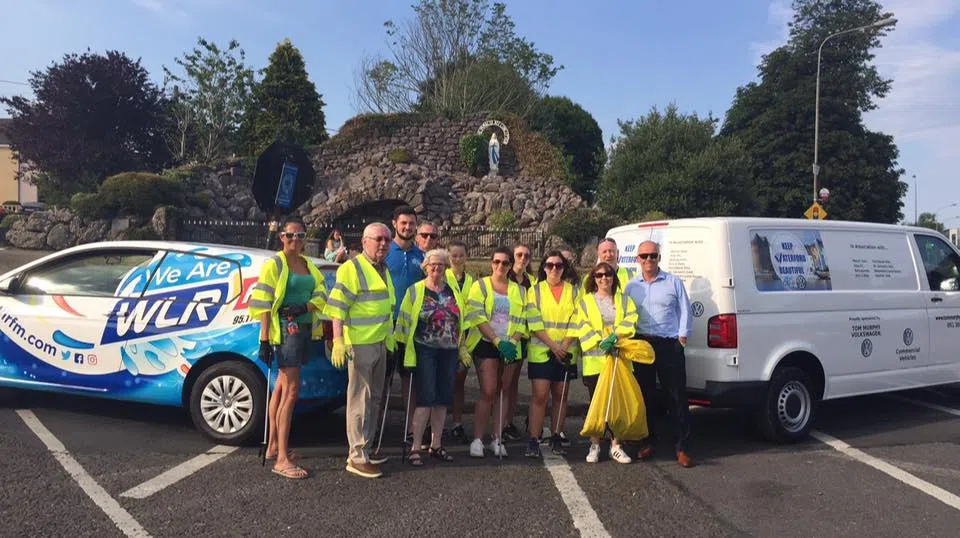 Erin's Own GAA – 7th of July
Ballygunner GAA – 9th of July
Gaultier GAA – 10th of July
De La Salle GAA – 11th of July