Thousands of cruise ship passengers have arrived in Waterford.
The Celebrity Silhouette docked off Dunmore East early this morning, with more than 2,800 passengers and 15 hundred crew members on board.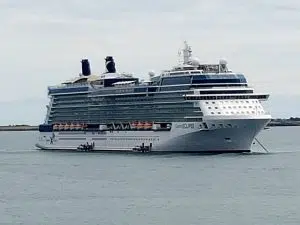 The Celebrity Silhouette is one of the larger vessels in the Royal Caribbean fleet and is the largest liner to arrive in Waterford this summer.
The passengers will be taking in the sights of Waterford throughout the day.
The ship will depart Waterford at 6:00pm.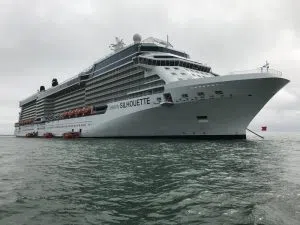 The harbour in Dunmore East is closed to traffic for the day, pedestrian access is available.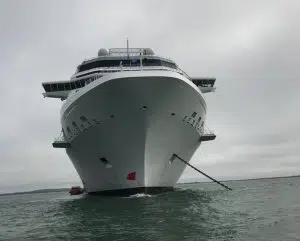 🚦21st August, Cruise Ship Celebrity Silhouette at Dunmore East, Harbour Closed to vehicular traffic, pedestrian access available. #RoadAlert https://t.co/zrz0TntJN9

— Waterford Council (@WaterfordCounci) August 20, 2018