A memorial to those who lost their lives and the emergency services that were first on scene during 9/11 has been unveiled in Waterford City.
The sculpture, which incorporates a steel girder from the Twin Towers, was revealed at a ceremony outside the Bishop's Palace in the city earlier today.
In attendance were Mayor of Waterford Declan Doocey, Metropolitan Mayor Joe Kelly, Former Chief of the Mount Cisco Fire Service in the US, Ralph Ingenierie, as well as local artist and glassworker Seán Egan, who was instrumental in the project.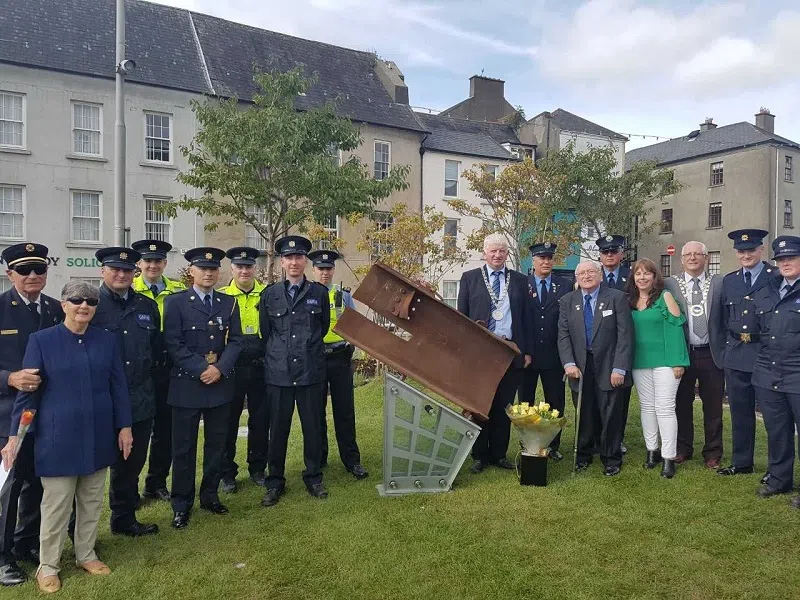 Members of Waterford's various emergency services, as well as members of the New York Fire Department were also present.
Mayor Doocey said he was emotionally affected by today's event.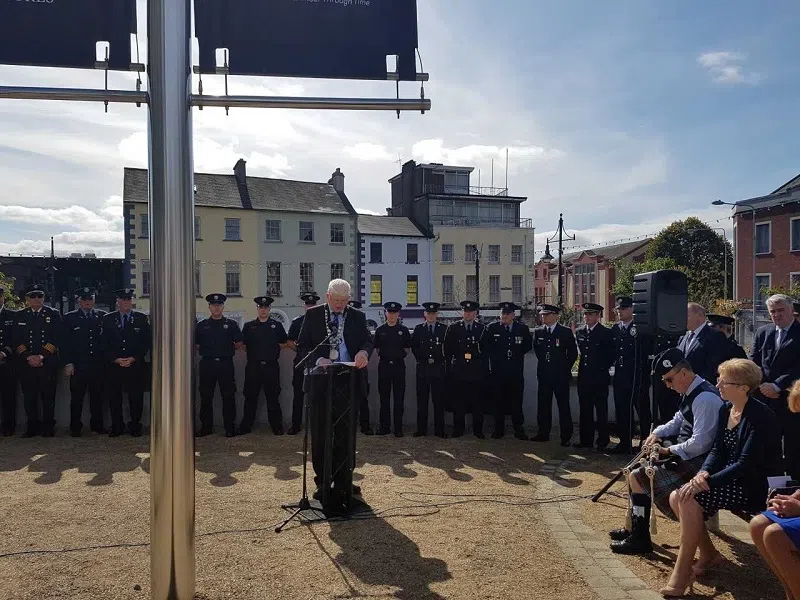 "I didn't think it would affect me as much, but I remember the day it happened," he said. "My son rang me passing home and said 'there's something awful after happening in America.' I ran in and thought it was a cartoon, seeing the tail end of a plane sticking out of one of the towers. Then all Hell broke loose."
Also speaking was the former Chief of the Mount Cisco Fire Department, Ralph Ingenierie, who forged a friendship with Waterford artist Seán Egan while on holiday's in the City.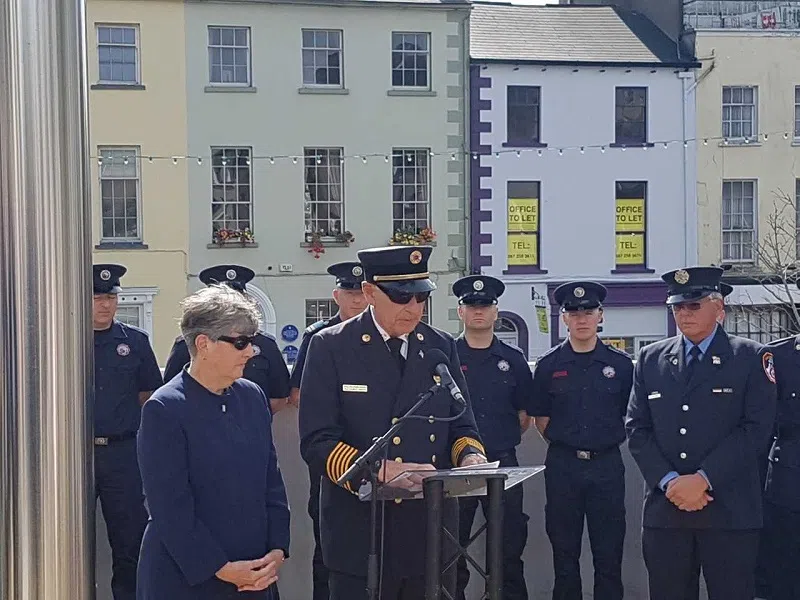 "He (Seán) asked if we could get a piece of steel (from the Towers) for Waterford," said the former Fire Chief. "Chief (Robert) Moran did the legwork on it, and then Chief Moran and I went to New York City, picked up the steel, and had it uncovered."
He said it was a huge honour to have the memorial in Waterford, "for the first responders, the families of Ireland who lost loved ones. It's a place where the people can come to reflect."
Glassworker Seán Egan told WLR News that getting the piece of steel from the Twin Towers to the city was something for people to be proud of.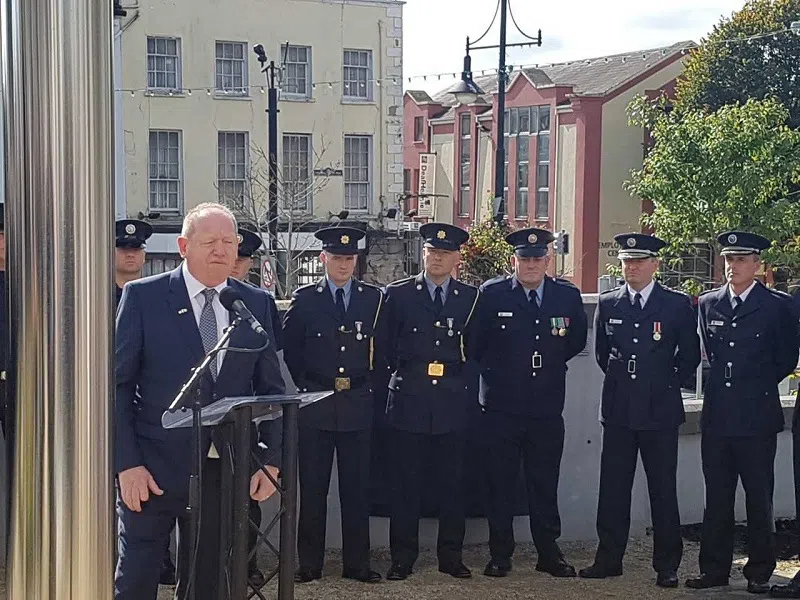 "All the first responders in Waterford are very proud of it," he said. "It's a great meeting place for these guys to come together and pay respect to those that died.
"This piece isn't about American foreign policy – it's about ordinary people doing extraordinary things."