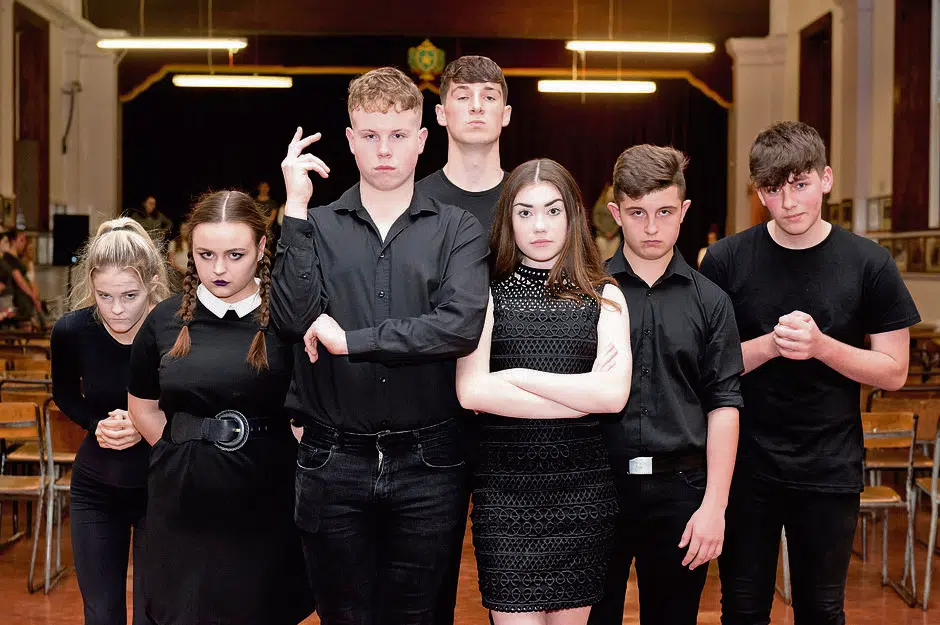 De la Salle's production of The Addams Family
On today's Lunchbox, Geoff had Ben Tynan Dunphy and Jack Cunningham from De la Salle in to chat about their roles in the upcoming musical- The Addams Family.
De La Salle College Musical Society celebrate their 40th anniversary with an exciting production of the hilarious comedy 'The Addams Family', which will run in the DLS College Hall from Wednesday October 17th until Saturday 20th.
Tickets €15 and €12 can be purchased from DLS Office 875294 and Golden Discs City Square 051 853 853.
The Birthday Call
January was today's birthday month. Alice O Connor from Dungarvan gave it a go and she was only ONE day out! So close!
Listen in to tomorrow's Birthday Call and you could be €500 richer! It's simple – wait for Geoff to announce 'The Birthday Month' and if your birthday falls within that month, text the word Birthday and your details to 083-3333975. If your birth date matches the date Geoff has in his envelope, the money's yours!
Listen in tomorrow from 12 for your chance to win €500!
The Time Tunnel
Today's Time Tunnel took a look back on the years 93, 86, 73, and 2010. Rumour has it you could hear Geoff singing along to a bit of Meatloaf….. our ears are burning!