Every evening at 6 O Clock WLR brings you the 6 biggest stories of the day
1. Choice of physical or digital Covid Passport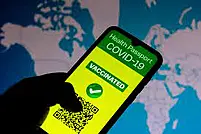 People will have a choice of whether to get a physical or digital Covid passport, according to the Transport Minister. They will start issuing them to the 1.8 million fully vaccinated people next week. The passport is expected to be used for international travel, for entry into events such as festivals and gigs and for indoor dining.
2. Calls to put a stop to 'lunacy' of ambulance crews' work conditions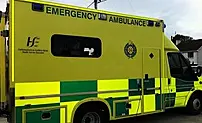 Waterford Ambulance Station is among a number of stations across the country involved in an unofficial industrial dispute, with personnel increasingly doing overruns according to their SIPTU representative. The union raised major concerns over how ambulance paramedics are handled in the south of the country.
3. Drugs seized in Waterford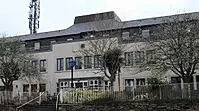 A 31-year-old woman was arrested following the seizure of drugs and cash in Waterford city on Monday. The discovery was made following the search of a house in Thomas Hill in the city at 2:50pm yesterday. Gardai seized €900 worth of cannabis and a quantity of cash.
4. Gardaí appeal for information following hit and run near Carrick-on-Suir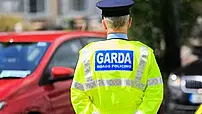 Gardaí are appealing for information following a hit and run road traffic collision that occurred in the townland of Tinvane, Carrick-On-Suir, Tipperary last night (Monday 5th July) At approximately 9 p.m. two women (late 60s & 70 years) were struck by a van while out walking. The vehicle then collided with the ditch and came to a stop. The driver of the vehicle ran away from the scene in the direction of the Piltown Road.
5. Giant open air Spraoi artwork planned for Waterford later this summer
An exciting giant artwork and sculpture installation will be towering over Waterford's city centre streets later this summer. The large scale temporary artwork and sculpture installation over Michael Street and the Apple Market in Waterford City is being developed along with creative partners Garter Lane Arts Centre and WLR.
6. Goonies and Superman director dies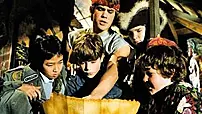 Hollywood film director Richard Donner has died at the age of 91. The New-York born director started his career in TV in the '60s, on such shows as The Man from UNCLE and Kojak. He then moved to film with the cult classic The Omen in 1976, and 2 years later the first Superman movie, which went on to become the sixth-highest grossing film ever. In the 80s he was responsible for such classics as Lethal Weapon and The Goonies.