Penneys has launched a website to display the range of goods available in its Irish stores.
However, the fast-fashion giant is yet to roll out online shopping.
Penneys, which trades under the name Primark outside Ireland, has long avoided operating an online e-commerce model, preferring to focus on bricks-and-mortar outlets where customers make purchases at the tills.
The retailer has been steadily increasing its online presence in recent months. Last year it rolled out websites for a number of its Primark outlets in the UK.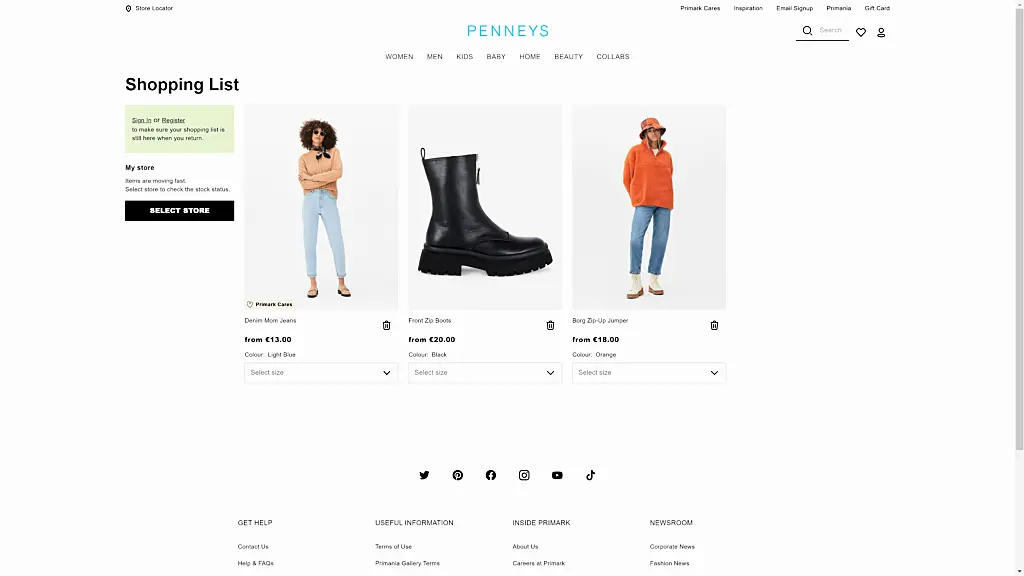 The new Irish site features thousands of products from across its best-selling ranges, as well as a fresh design, enhanced navigation and a brand-new feature that allows customers to check stock availability and sizes in their local store.
Penneys customers will also be able to create an account and access a brand-new 'Wishlist' function which enables them to select and save their favourite products for later as well as giving them the ability to choose their local store for browsing on the site.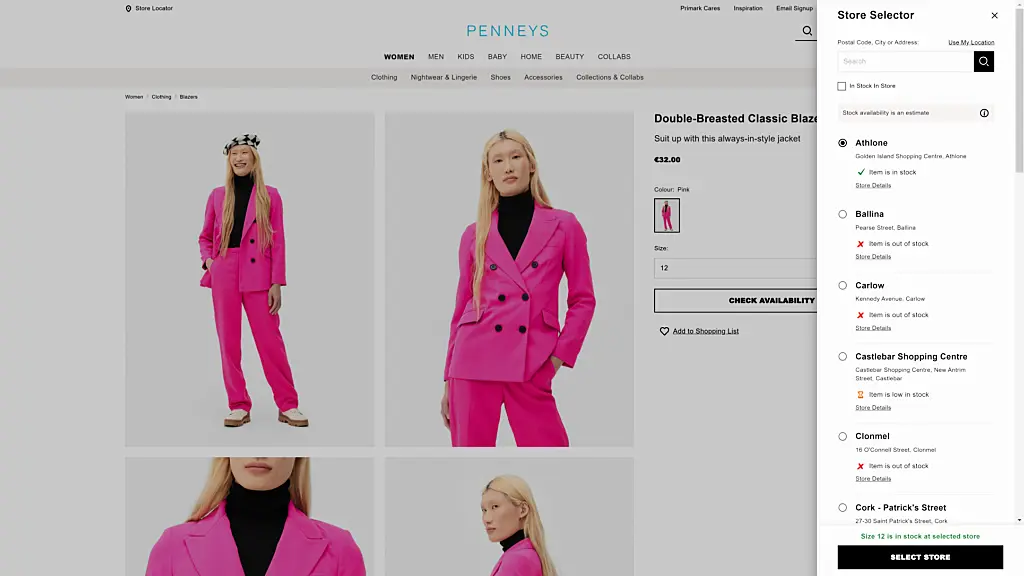 Damien O'Neill, head of Penneys Ireland and Northern Ireland, said: "We are delighted to launch our new website in Ireland today; we know our Penneys customers love coming into our stores, but we now want to make it easier for them to see what's in store by showcasing a much wider selection of our products online, enabling them to browse and check stock availability in their local store before visiting.
"Our ranges showcase our strong commitment to value, something we know matters more than ever to our customers right now and our website will help us to shine a spotlight on the breadth of fashionable and affordable choices available in our stores across Ireland."