A TG4 documentary series will be shown in Dungarvan this evening as a sneak peak for people in Waterford.
Ceithre Ráithe sna Déise will shine a spotlight on life in Waterford's Gaeltacht across the year's four seasons.
The series will air at 8pm on Thursday, November 24th.
This observational documentary series invites viewers to spend a year in Gaeltacht na nDéise where the stories, like the seasons, are constantly changing.
Against the backdrop of the Copper Coast and the Comeragh Mountains, we watch life unfolding in the West Waterford Gaeltacht.
Over four beautifully-shot episodes, viewers get an intimate glimpse into the way of life of this Irish-speaking outpost, where the language continues to flourish, against the odds.
Speaking to WLR News, Producer Maggie Breathnach, shared where the idea came from.
It came about in lockdown and Maggie, along with local cameraman Fionn Mac Giolla Chuda, applied and were granted funding from TG4 and the BAI.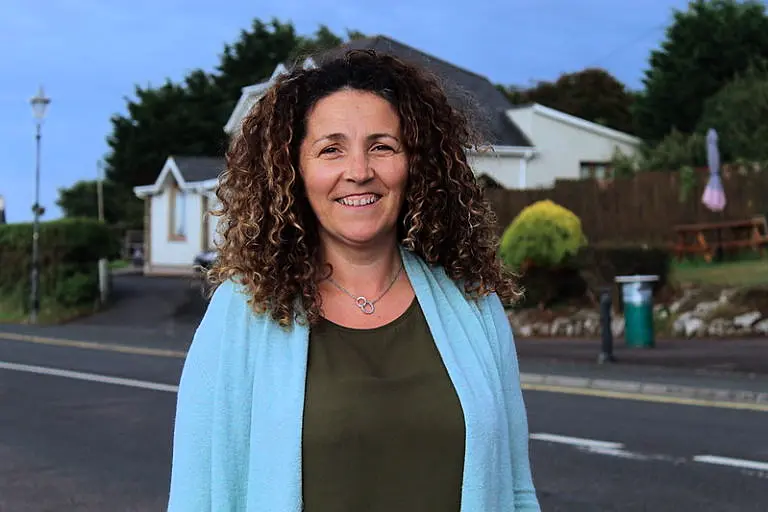 The journey begins on a warm summer's evening. The school year has finished and students begin their summer jobs picking oysters and pouring porter in the newly refurbished Tigh Uí Muirithe. As the temperatures continue to rise, locals sea-swimmers flock to the coast in preparation for the RNLI fundraising swim while the newly reformed An Sean Phobal team bring their own heat to the hurling pitch.
All too soon, September rolls around seeing the school days return and with them music classes as one young musical family in Barr an Stuac knows all too well. As the evenings start to draw in, it's time for the Sean Phobal hurlers to get serious about the task at hand and things take a spooky turn around Halloween when an archaeologist visits local ringforts and the children put the finishing touches to their costumes of a night of Trick or Treating.
Winter arrives as one family in the parish gets ready to welcome a new arrival – well, 'tis the season after all! As the festive season gets going in earnest, a well-known uileann piper is called on to make some emergency repairs, while the children of Scoil Náisúnta na Rinne prepare for their annual Christmas concert. St Stephen's Day sees the community gathering for the traditional poc fada – a custom that is still going strong in the Déise.
As winter loosens it's icy grip, a Grandfather and Granddaughter duo set sail for another season at sea. Back on dry land local artists are coming into bloom as a local aspiring radio-presenter finds his voice and a young portrait artist gains widespread praise for her paintings, while the Tionól Nioclás Toibin makes a welcome return after a 2 year absence.
In the sporting world, it's a classic David versus Goliath as Meánscoil San Nioclás go up against heavy-weights Coláiste Íde agus Iosef of Abbeyfeale in the Schools Munster Final. With the entire school of 170 odd students behind them, can the young Rinn hurlers pull off a shock upset?
Maggie told WLR that watching the documentary will put you into a meditative state of relaxation.
"I think that's what it does, it just captures the gorgeous beauty. It's a gorgous medititve just tranquil piece," she said.
Maggie also said that one of the Commissioning Editors with TG4 said she had fallen into a meditative trance while watching it.
Exquisitely produced and shot by local Director of Photography Fionn Mac Giolla Chuda and produced by Red Shoe Productions based in An Rinn, this series is a glimpse into life after the pandemic in Gaeltacht na nDéise.
The programmes capture the essence of this small Gaeltacht community and gets to the heart of what makes the locals tick, complimented by musical performances from local musicians and the poetry of Áine Uí Fhoghlú.
Ceithre Ráithe sna Déise begins Thursday 24th November at 8pm on TG4 and will be available worldwide on the TG4 Player.
"I think it'll be one to add to the archives for generations and generations to come," Maggie said.
For more Waterford news and sport, click here.