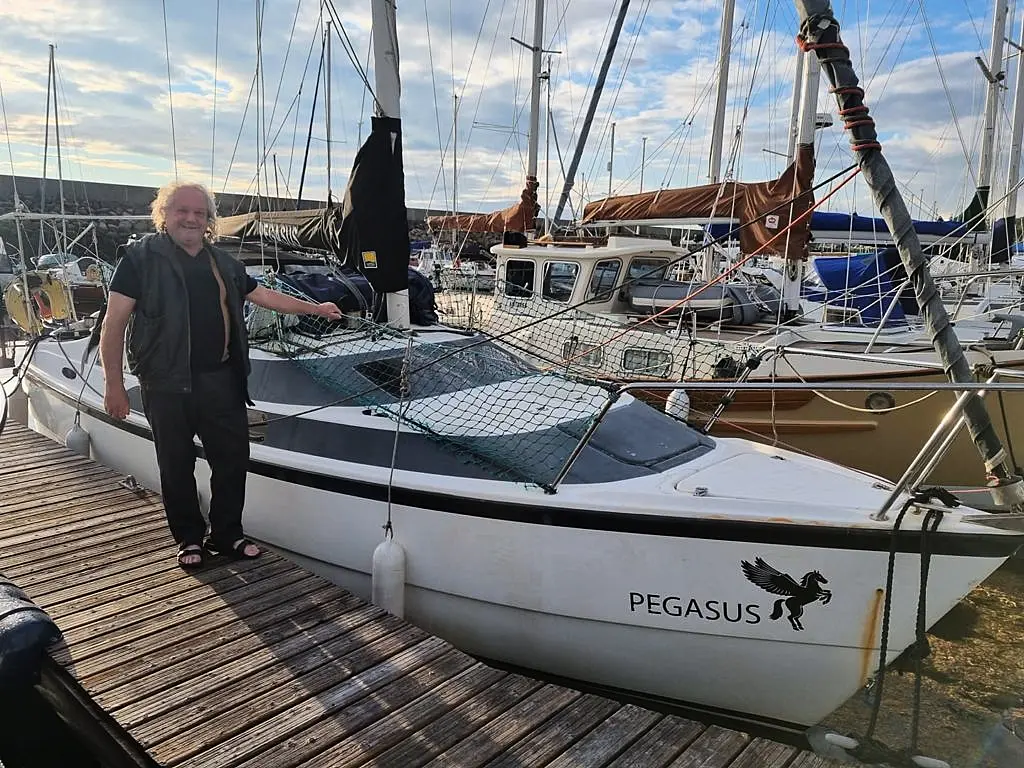 Richard Kerswell is making the journey on board his Macgregor 26 motor sailing yacht Pegasus. The Pegasuses Places trip is in aid of the charity Orphans in the Wild which supports orphaned children within their own communities in Tanzania.
"You have families there with maybe five or six children and both parents die from AIDS, which is a big problem there.
"This charity was founded by people I was at school with. The directors don't take wages or expenses, the fundraising platform doesn't take a cut, so all the money raised goes to projects which support those orphans within their communities."
Richard set out from his hometown of Penzance in Cornwall on May 2. He sailed via the Scilly Isles to Dunmore East in Waterford, arriving on May 6.
From there he travelled northwards on the Irish Sea, reaching Antrim and continuing his journey westward.
He has now resumed his journey and is very much looking forward to the next stages.
"One of the things I have really been looking forward to is sailing the west coast of Ireland," he said.
"I have some friends here that I am going to catch up with and I'm not in any hurry, so I am enjoying the trip."
Despite the unseasonable feel to the weather, Richard feels he has been quite lucky so far.
"It's been pretty perfect most of the time," he said.
"When it gets too much, I pull in somewhere sheltered. If I find somewhere I like, I'm happy to stay for a while."
It was that search for shelter that brought him to Donegal Town. Having been accompanied by a pod of dolphins on arrival in Donegal Bay, Richard received a warm welcome from other boat users at the pier in Donegal Town.
It was a wild journey down the west coast as he tells Geoff on the Lunchbox!
He's in Kinsale hoping to get to Waterford in the next few days and that Finish Line!
Anyone wishing to follow his journey or to make a donation can do so via Pegasuses Places on Facebook.