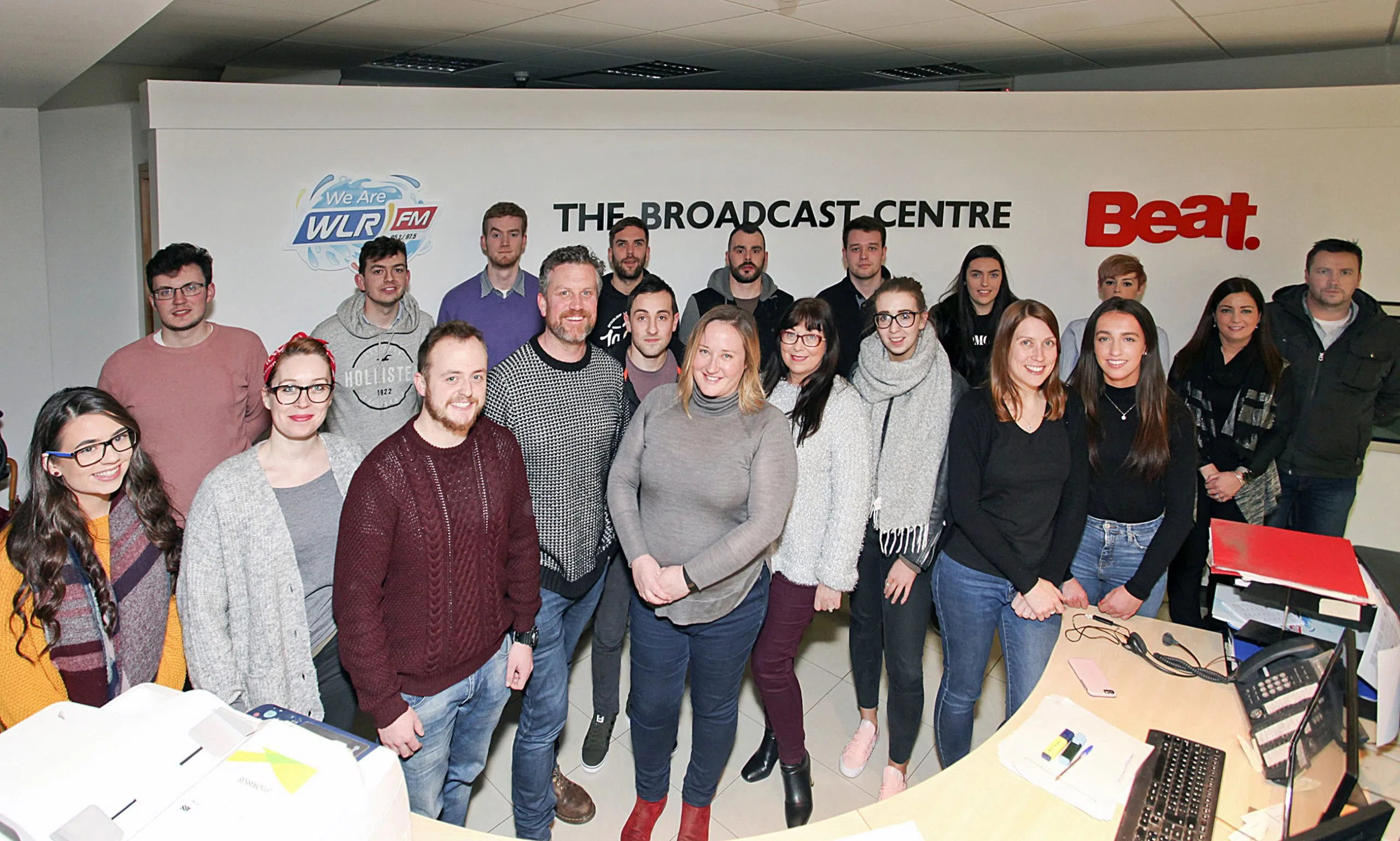 The WLR Introduction to Broadcast Journalism and Presenting certified by Waterford Institute of Technology will begin a new term in early 2019. 
The Certificate in Radio Broadcasting and Presenting is a practice-based introduction to radio broadcasting and presenting jointly developed and delivered by WIT and WLR. The Course is delivered by both practicing broadcasters and academic staff to give students a broad introduction to the practical skills of radio presenting including news reading, editing and recording.
The  course will be delivered one evening per week from 6.30pm – 9.30pm over 12 weeks starting week commencing 28th January 2019. Students will have access to and use facilities at both the purpose-built Broadcast Centre in Ardkeen and the WIT Cork Road campus. The course fee is €500.
The course will be of benefit to those who are eager to 'get a foot in the door' of the broadcast industry but who currently lack the relevant practical experience, as students will get to build skills in broadcast journalism along with on-air reading and presenting.
Participants in the 12-week course, who are not required to have any previous experience in radio, will be introduced to the operation of a commercial radio station, the role of broadcast journalists and presenters within it, and will be introduced to and given practical experience in the skills required to be trained in radio journalism and presenting.
Previous graduates from the course include Teresanne O'Reilly (Assistant Programme Director and presenter of The Drive Home) and Wayne Brown (Commercial Production).
To apply for the course, CLICK HERE. The closing date to apply is Thursday January 10th.
Explore the world of radio with WLR and the Waterford Institute of Technology.
The 10 credit, level 6 course helps those who are eager to 'get a foot in the door' of the broadcast industry.