Rory McIlroy admitted he was fuelled by anger after propelling Europe towards Ryder Cup victory in Rome on Sunday.
A fired-up McIlroy finished as his team's top points-scorer as Europe beat the United States 16.5-11.5 at Marco Simone after a convincing 3&1 singles win over Sam Burns.
The Northern Irishman had been embroiled in angry scenes as tempers boiled over the previous evening, getting involved in heated confrontations with two American caddies.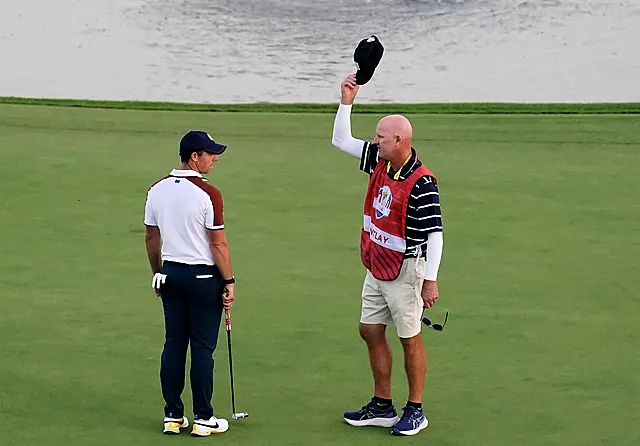 First McIlroy had argued with Patrick Cantlay's bagman Joe LaCava on the 18th green as the Americans raucously celebrated a point in the fourballs.
The problems then spilled over into the car park as the players left the course, with McIlroy furiously gesticulating in the direction of Justin Thomas' caddie Jim 'Bones' Mackay.
"I was hot coming out of that yesterday," said McIlroy, who felt LaCava had got in his way as he still had a putt of his own to hit. "Walking off the 18th was probably the angriest I've ever been in my career.
"I said it to the US guys, I thought it was disgraceful what went on and I made that clear.
"I felt like I used it to my advantage and came out with a different level of focus and determination and in a way it gave the whole team a bit of fire in our bellies."
Cantlay played in the singles match prior to McIlroy and there was no acknowledgement between the pair or with LaCava when they crossed paths prior to teeing off.
McIlroy has not yet spoken to LaCava about the matter but expects all to be smoothed out in time.
He said: "We haven't seen each other face to face but we've text and everything will be fine.
"It's a point of contention and it still hurts, but time is a great healer and we'll all move on."
As for the car park incident, McIlroy admitted Mackay had innocently got caught up in the furore.
A furious Rory McIlroy confronted a Team USA caddie in the car park, after he was spotted waving his cap in McIlroy's face when lining up his final putt on 18… 😳 pic.twitter.com/N0SaDg7AsS

— Sky Sports Golf (@SkySportsGolf) September 30, 2023
He said: "He was the first American I saw after I got out of the locker room so he was the one that took the brunt of it.
"He was just in the wrong place at the wrong time. I text Bones this morning and apologised for that."
McIlroy was emotional after Europe crashed to a record 19-9 defeat at Whistling Straits two years ago and, he again struggled to hold back the tears, but this time the feeling was one of joy.
He said: "The scoreline – 19-9, that hurt. It really did. I didn't feel like I gave my best performance and I didn't feel like I did my part for the team.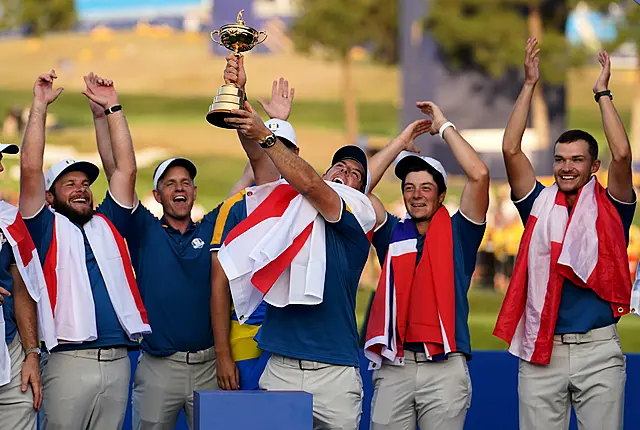 "This wasn't about revenge. This was about redemption and showing what we could do."
McIlroy, who won four points out of a possible five in Rome, now wants to build on the triumph and win in the US in 2025.
He said: "I think one of the biggest accomplishments in golf right now is winning an away Ryder Cup – and that's what we're going to do at Bethpage."