Every evening at 6 O Clock WLR brings you the 6 biggest stories of the day
1. Baptisms also cancelled along with Communions and Confirmations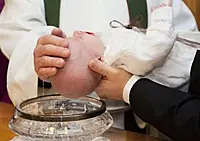 A government spokesperson has confirmed Confirmations, Communions and Baptisms are suspended. There had been confusion after the Tanaiste said they were off but there was no official update on the Government's website. However, the government website has since been updated with the info.
2. Dr De Gascun outlines 'reasons for concern' over Delta variant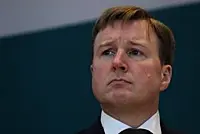 A senior member of the National Public Health Emergency Team (Nphet) has outlined the groups "reasons of concern" over the Delta variant of Covid-19. Medical virologist Dr Cillian De Gascun did not directly reference controversy over the decision but he posted a lengthy Twitter thread on the dangers posed by the Delta variant. Meanwhile Taoiseach Micheál Martin has defended the delay to the re-opening of indoor dining, saying it was the right decision in the wake of the modelling of the Delta variant.
3. Bank of Ireland warns customers of 'alarming' fraud increase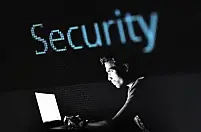 There has been an almost three-fold increase in the number of Bank of Ireland customers targeted by fraudsters compared to this time last year. Up to 20 new fraudulent sites are being detected per day according to the bank.
4. Blood donors urged to donate as supply shortages continue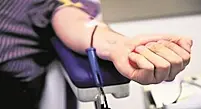 The Irish Blood Transfusion Service (IBTS) has been forced to import blood from the UK, with 115 units of blood to be received from the NHS Blood and Transplant service in Manchester. This is the first bulk importation of blood into the State since the 1990's, highlighting the severity of current shortages.
5. Carrick's Sam Bennett ruled out for Tokyo Olympics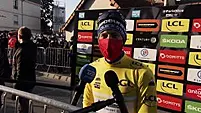 Sam Bennett won't represent Ireland at the Olympic Games in Tokyo. The Green Jersey winner on last year's Tour de France from Carrickbeg, Carrick-on-Suir has a knee injury that prevented him from racing in this year's Tour. Dan Martin, Nicolas Roche and Eddie Dunbar will compete in the Road Race, with Roche also competing in the Time Trial
6. It's 10 years since the start of the Tall Ships Race in Waterford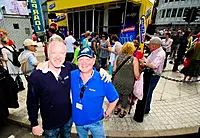 It's hard to believe that it has been 10 years to the day since the excitement of the Tall Ships Race came to Waterford. Over the three days (June 30th, July 1st & 2nd) the ships and their crew brought colour and life to the city's quays and WLR was there every step of the way. Check out these throw back photos and video of that memorable event.