Firefighters are still at the scene of a major blaze at one of Cork's most historic buildings.
The alarm was raised at St Kevin's Asylum on the Lee Road at 8.15pm last night.
Six units of Cork Fire Brigade and a water tanker from Mallow have been battling overnight to save a remaining portion of the roof.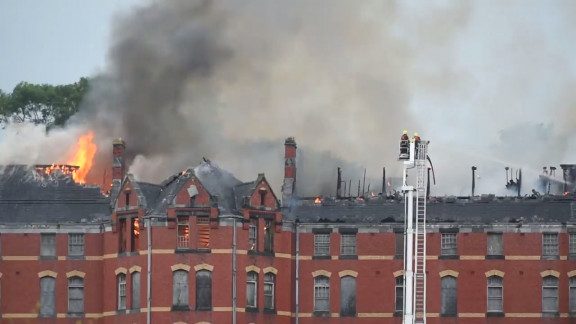 The five-storey listed building was the former Our Lady's Psychiatric Hospital and was derelict for many years.
Gerry Myers is Chief Fire Officer at the scene, he said that youths were seen running from the scene.
"On arrival there were a number of youths seen running away from the building so, there's a history of anti-social behaviour there.
"Now there is security but obviously they move onto another building, these guys keep moving around.
"Two-thirds of the roof is gone at this stage," he said.