Advertising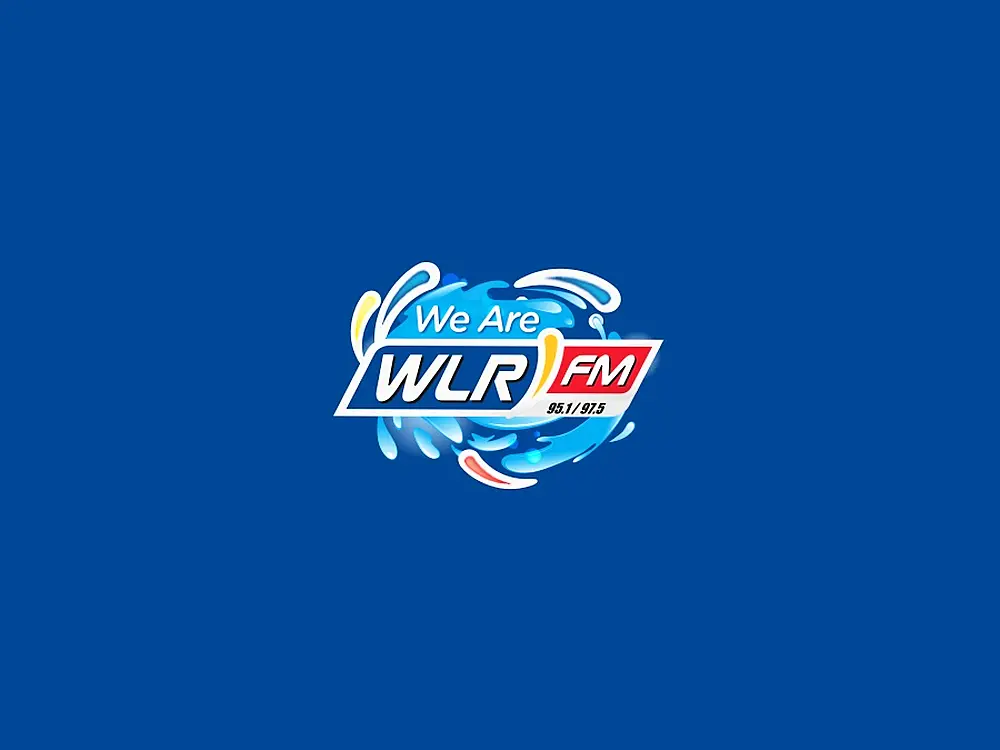 Advertising With WLR
Are you looking to advertise your business or event across Waterford city and county? Then advertising with WLR is for you.
WLR is Ireland's Local Station of the Year (IMRO 2019, 2020,2021 and 2022) and part of The Irish Times Group, owners of The Irish Times, The Irish Examiner, The Evening Echo, Beat 102-103 and a number of regional newspapers. We are the dominant media force in Waterford City and County attracting 69% of all adults living in Waterford each week and 50% of all adults daily.
Radio In Ireland
Radio in Ireland is a huge part of our daily life. As a nation, we consume more radio than any other country in Western Europe with the average adult here spending over 4 hrs a day listening to the radio.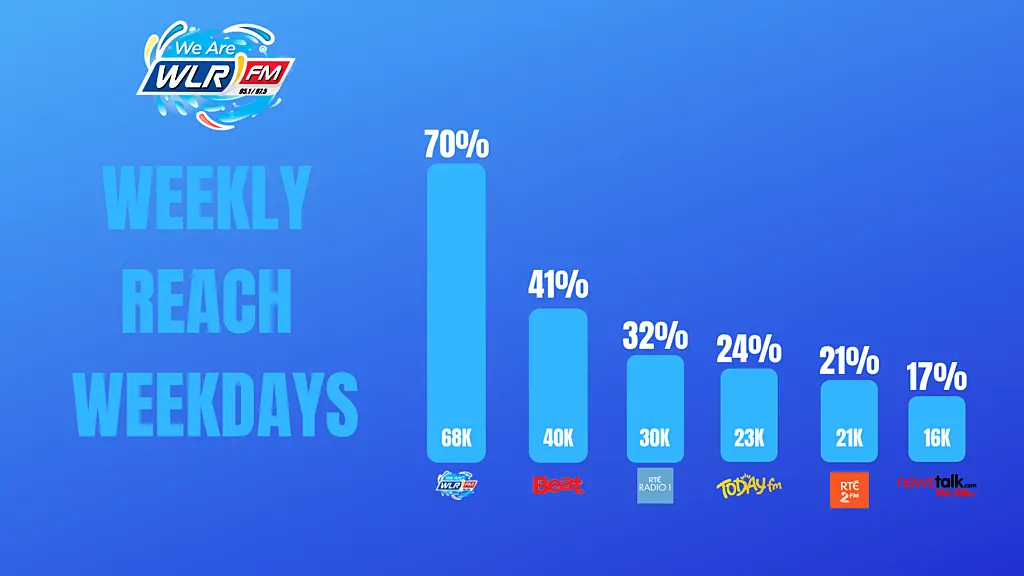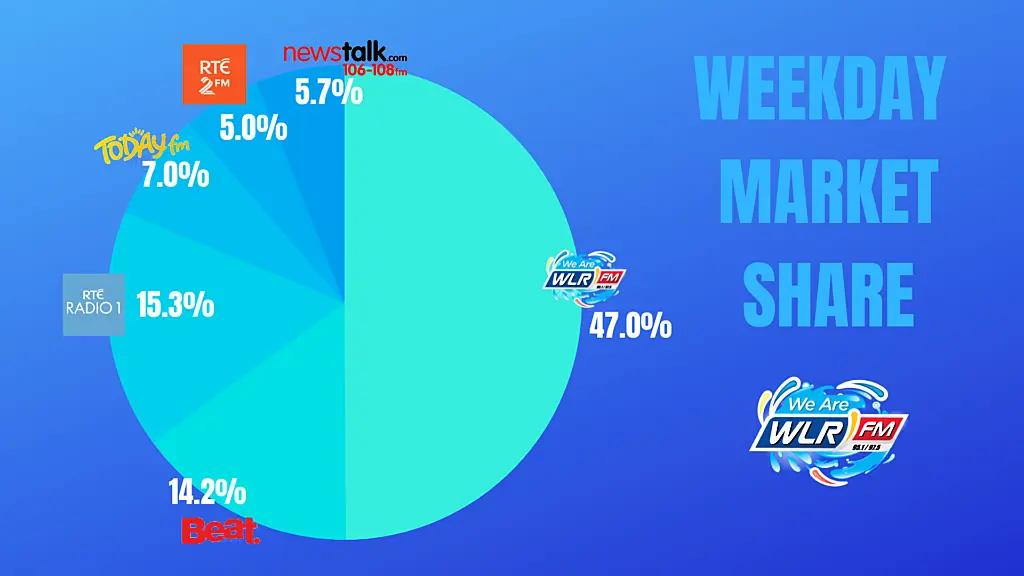 Advertising and Creative Solutions
As in all aspects of our business, in WLR Advertising and Creative Solutions, we strive to provide the best possible service to our customers.
From large national and international advertisers to small local businesses, all clients receive the same high level of professionalism and service from WLR.
Our experienced and motivated team is on hand to help customers get the very best return for their investment in radio and cross-platform campaigns.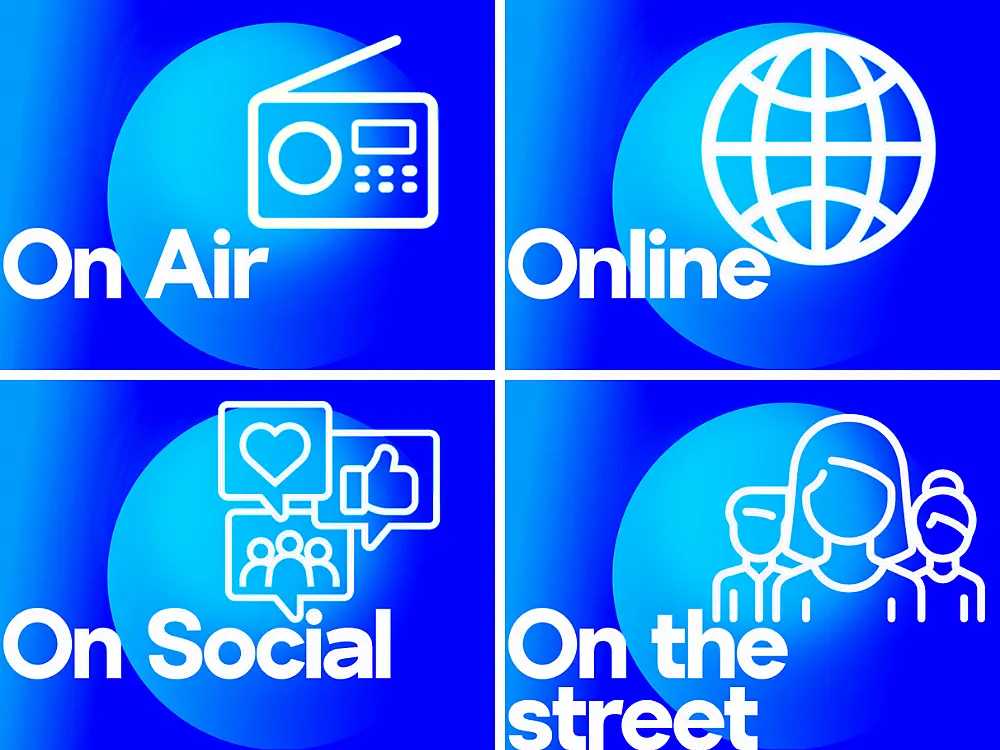 Promotions And Sponsorship
From creating award-winning radio promotions and advertising campaigns to finding the right sponsorship opportunity for each business, WLR's advertising executives work with clients from campaign concept and planning, through to copy creation and on-air and online execution to ensure the highest standards are maintained at all times and most importantly, the best results for your business are achieved.
Outside Broadcasts and Street Team
Why not speak to our sales team about hiring our brand new, state-of-the-art Outside Broadcast unit? Our top-class presenters and highly enthusiastic Street Team bring a brilliant buzz to businesses, sporting events, scenic locations, festivals and more. We can broadcast our flagship shows from just about anywhere in Waterford City, County and beyond, with a dedicated on-air and digital focus on your business
Digital Solutions
While today's advertising and marketing solutions make it easier than ever to reach customers, growing your business and generating quantifiable revenue has never been more difficult.
That is why WLR looks beyond traditional advertising to offer dynamic, creative solutions that reach customers across a myriad of platforms.
60,000 adults in Waterford listen to WLR every week. Combine that with our 1.8million page views per month on WLRFM.com and our circa 210,000 weekly reach on social media, and you can harness the power of radio and put Waterford's no.1 radio station to work for your business.
To Advertise With Us:
Concept: Tell us what you want, simple as that! What is your overall objective? Who do you want to talk to? What do you want them to do? Why should they do this? All of this helps us form the perfect brief for your campaign.
Creativity: Your brief will be answered by some of the best creative talent the radio industry has to offer. Once the campaign goes live wait, anticipate and be excited by the results!
To collaborate with WLR's Advertising and Creative Solutions Team, email [email protected] or fill out the form below.
Meet The Team