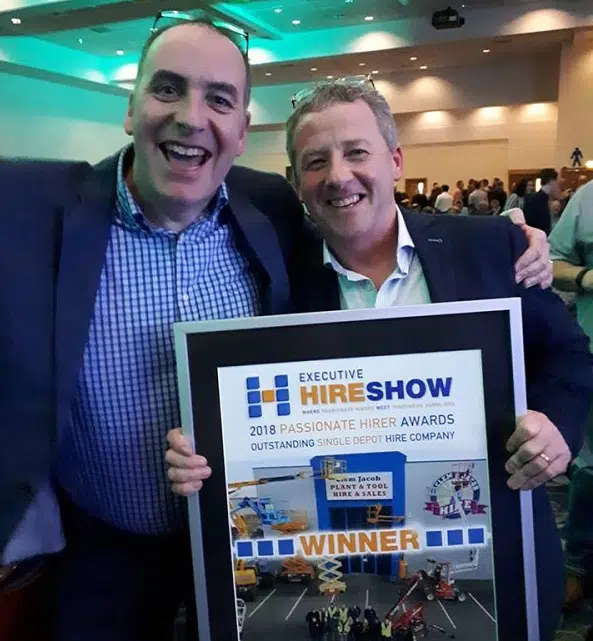 Waterford business Clem Jacob Hire has won a major award at the Executive Hire Show in Coventry in the UK.
The plant hire business, based at the Six Cross Roads Business Park in the city, took the title for Passionate Hirer of The Year Single Depot, UK & Ireland.
It's the first time an Irish company has taken home the award.
Clem Jacob Hire was nominated in November for the award, alongside 708 other depots in Scotland, Wales, England and Ireland.
The local business, which employs 21 people, was then shortlisted to the final 12 in January.
Clem said he was thrilled the business won the title:
"I didn't realise what a big deal it was until we arrived into the awards ceremony – it was spectacular."
Clem said he went to the awards by himself as he didn't think the business would win:
"I genuinely didn't think we had a chance, because I don't think it's ever been won by an Irish company".
He paid tribute to his staff, saying it was because of them the award was won.