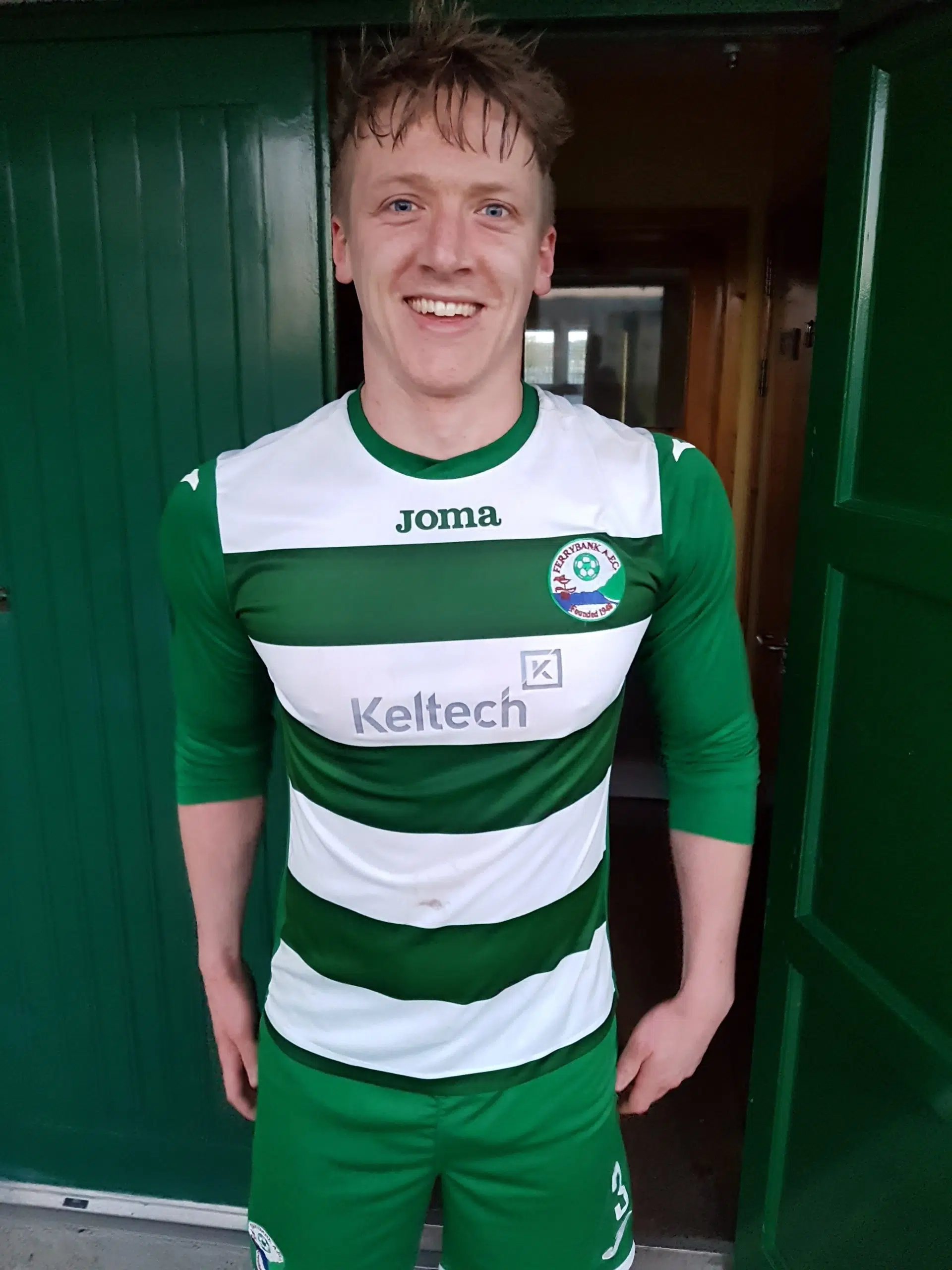 Ferrybank remain on top of the Waterford Premier League following a two nil victory over Villa in Connors Park last night.
Left-full back Kevin Hurley proved to be the goalscoring hero as he scored a fortuitous goal on 33 minutes and he added a second with a brilliant header just before the interval.
Ferrybank have just one game remaining away to St Saviour's and if they win that match they are guaranteed at least a play-off.
Carrick United are refusing to go away in the title race and they hammered Bohemians in Tom Drohan Park 5-0.
Lee Wall with a brace, Joe Harte, Stephen Kervick and an OG gave Carrick a facile win.
They remain three points behind Ferrybank but they have a game in hand.
Their two remaining fixtures are against Southend United and Waterford Crystal.
Ballinroad were crowned Division 2A Champions last night by virtue of a 4-1 win over Dunmore East.
Picture: (Ferrybank left-back Kevin Hurley who scored the two goals which keep the club top of the Waterford Premier League).