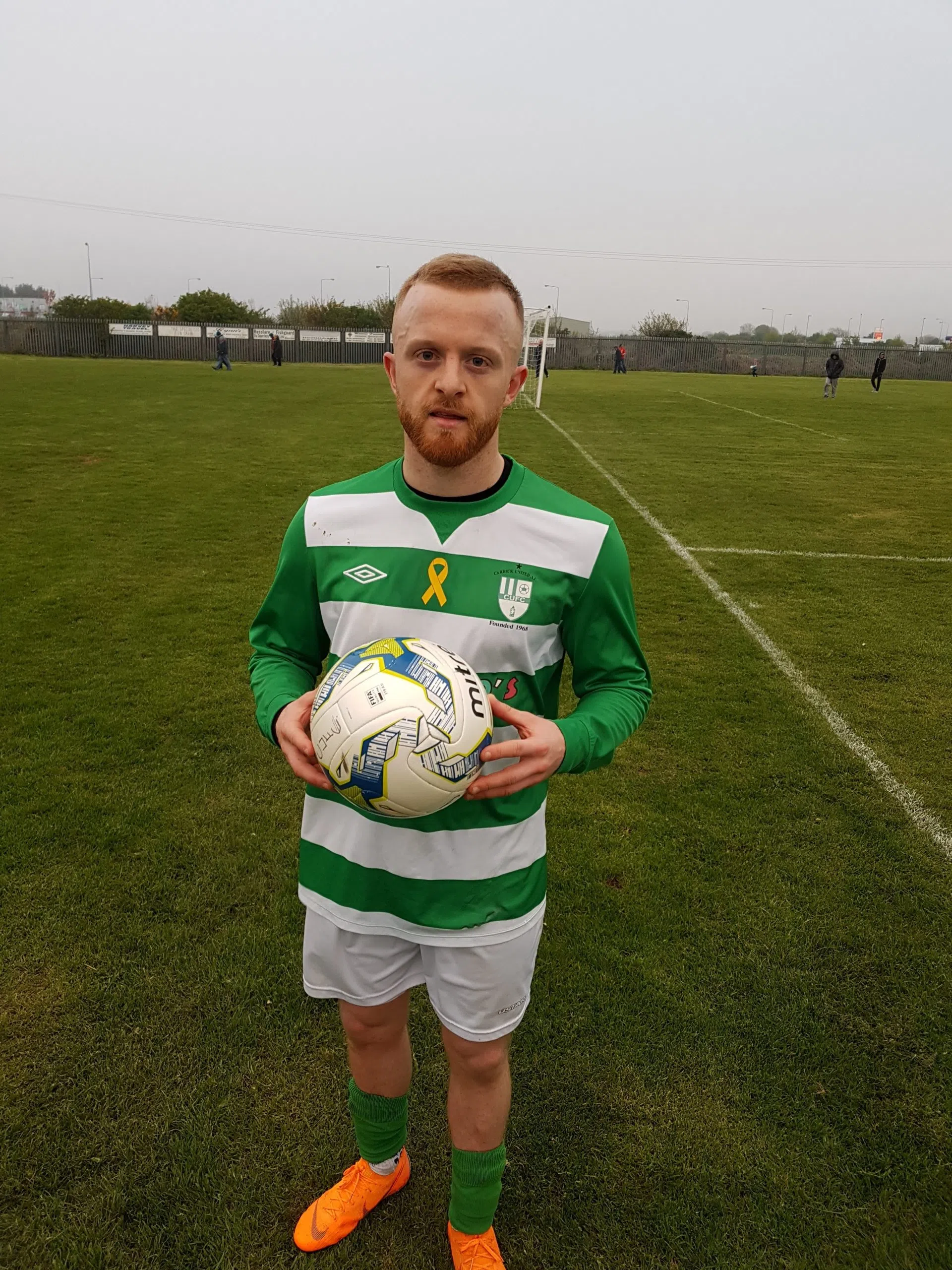 Jack Doherty (pictured) scored a hat-trick for Carrick United today as they defeated Waterford Crystal 5-1. Jack has now scored 24 league goals this season.
The Waterford Premier league will now be decided by a play-off game in Ozier Park on Thursday at 7pm.
Carrick and Ferrybank both finished on a total of 42 points.