The Cervical Check campaigner brought the screening controversy to light after settling a multi-million euro case with a US lab, which misread one of her smear tests years before she was diagnosed with cancer.
Vicky Phelan, who's worked at WIT since 2006, was recognised for her contribution to women's health in Ireland as well as her courage and desire for the truth.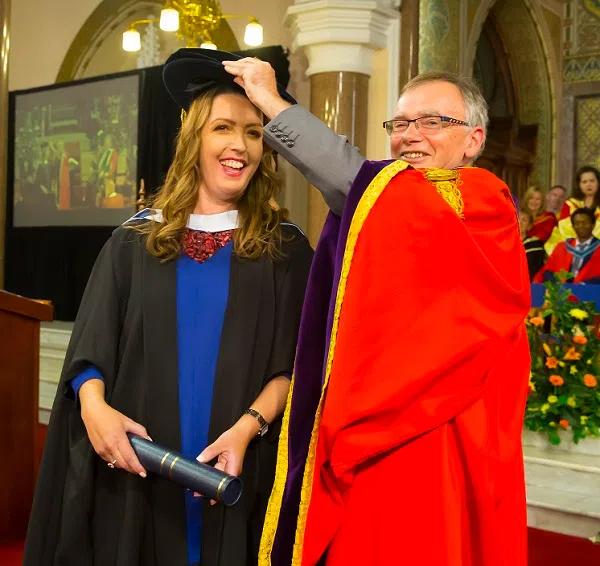 Speaking to the press at today's conferring ceremony, Vicky said a lot of the women caught up in the scandal are still angry, "because thy still haven't got answers."
"When I started this whole process, I was angry which is why I was looking for heads. I still think it was the right thing to do at the time, Tony O'Brien needed to step down, Gráinne Flannelly needed to step aside," she said.
"Once I started getting more information… it became quite clear, ever before Gabriel Scally's report, that this was not a cover-up."
She gave her thoughts on whether the government has done enough for women affected.
"A lot of the women would say 'No'".
"I've had a lot of time to digest what's happened, because I knew about this since last September," she said, "I had the time from the beginning of January… that we, me and my solicitor realised how bad things were."