Waterford Pokemon fans are in for a treat when Pokebundles Ireland return to Waterford at the newly established Greenway Market in Waterford City this Sunday, June 11th from 9am until 3pm.
Tony Gammell, owner of Pokebundles Ireland is excited to make the trip back to the southeast. "It's been a very busy year for us as we continue to expand our business, but we wanted to get back down to our Waterford-based customers before the start of the summer"
Over the last 12 months, Pokebundles has become a "must visit" amongst Pokemon fans young and old. "We sell all the regular Pokemon products you can find in toy stores - and some you can't - but we also sell card singles, Japanese and Korean cards, card bundles, folders, accessories and much more."
Tony says that their collection of individual cards has been a revelation for the parents of Pokemon fans.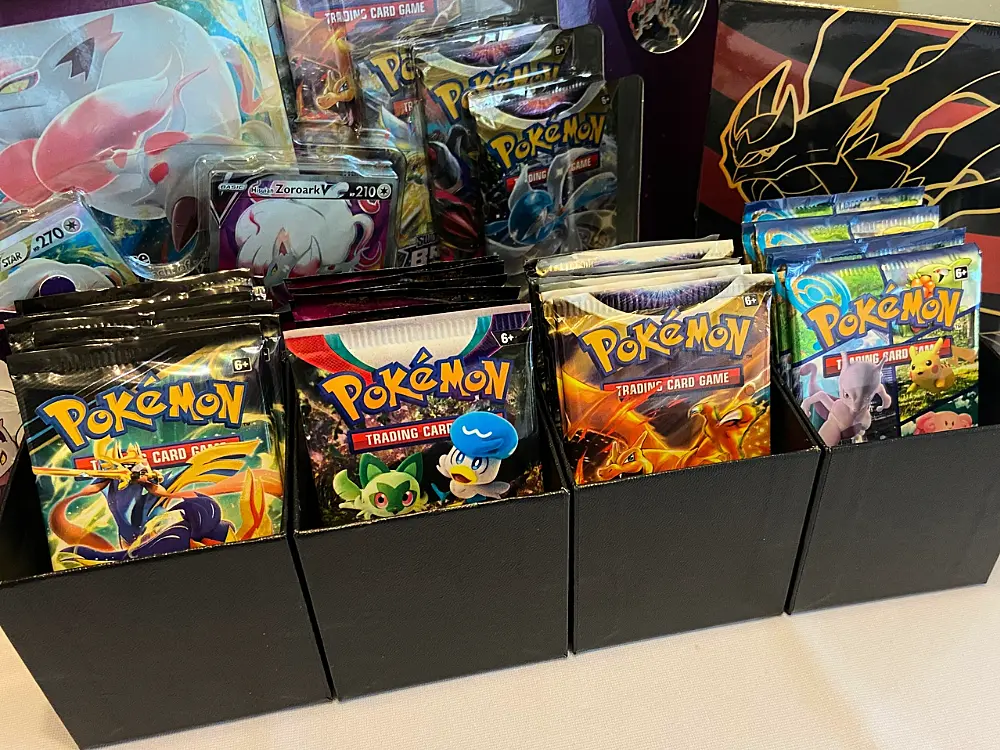 "We have folders filled with best cards for sale. This means collectors can come along and buy exactly the cards they want instead of opening packs in the hope they randomly get them. For moms and dads in particular, this is of great relief because it saves a lot of money! We also have a loyalty card which rewards customers with free cards and even more savings!
And it's not just the kiddies who pop in to get their Pokemon cards!
"We have a very large adult customer base who grab a coffee, pop in for a chat at our market stalls, pick a few nice cards and get their weekend off to a great start".
Pokebundles Ireland will be at the Greenway Market at the Waterford Retail Park this Sunday from 9am until 3pm. Be sure to let other parents of Poke-fans know of their visit in your local WhatsApp and school groups. Pokemon fans are encouraged to arrive early to get access to the best cards!
Check out Pokebundles Ireland online at pokebundles.ie and on Facebook, Instagram, Youtube and Tiktok.
You can also catch them as they tour the country on their events page here.
Find out more about what's happening in Waterford here.