Waterford In Action - A Climate Discussion launches Sunday October 20th on WLR!
A 10 part series that will take an in depth look at the climate emergency in Waterford and the people who are working to combat it, will air on WLR this October, November and December.
Over the ten weeks the series will break down the massive issue of global warming and the resulting catastrophic effects that it is having on the planet. Each week we will look at a separate issue, and will talk to Waterford individuals, businesses, community groups and heroes who are doing their bit to try and reverse the effects of global warming.
There will also be weekly handy tips on how you, the listener, can also play your part. The series is produced and narrated by Aoibhin Fallon is Funded by Coimisiún na Meán with the Television Licence Fee / Árna Mhaoiniú ag Coimisiún na Meán leis an Táille Ceadúnais Teilifíse.
EPISODE 1 - Growing your own (Aired October 22nd)
In the first episode we focus on food and how what we eat can effect the environment. We all need food to survive, but how we consume food has changed dramatically over the last decade. There is now a drive for us to return to local, sustainable food compared to importing what we eat from other countries. In this episode Aoibhin will speak to founder of Grow It Yourself (GIY) Waterford man Michael Kelly, as well as Bernadette Kervick from Ballybeg Greens about growing your own vegetables and the benefits of eating in-season veg. Also Willie Drohan from Comeragh Mountain Lamb talks about the threats to his trade, of meat from animals that are reared wild on the mountains. And we look at the massive issue of food waste and how we can combat that.
Listen back here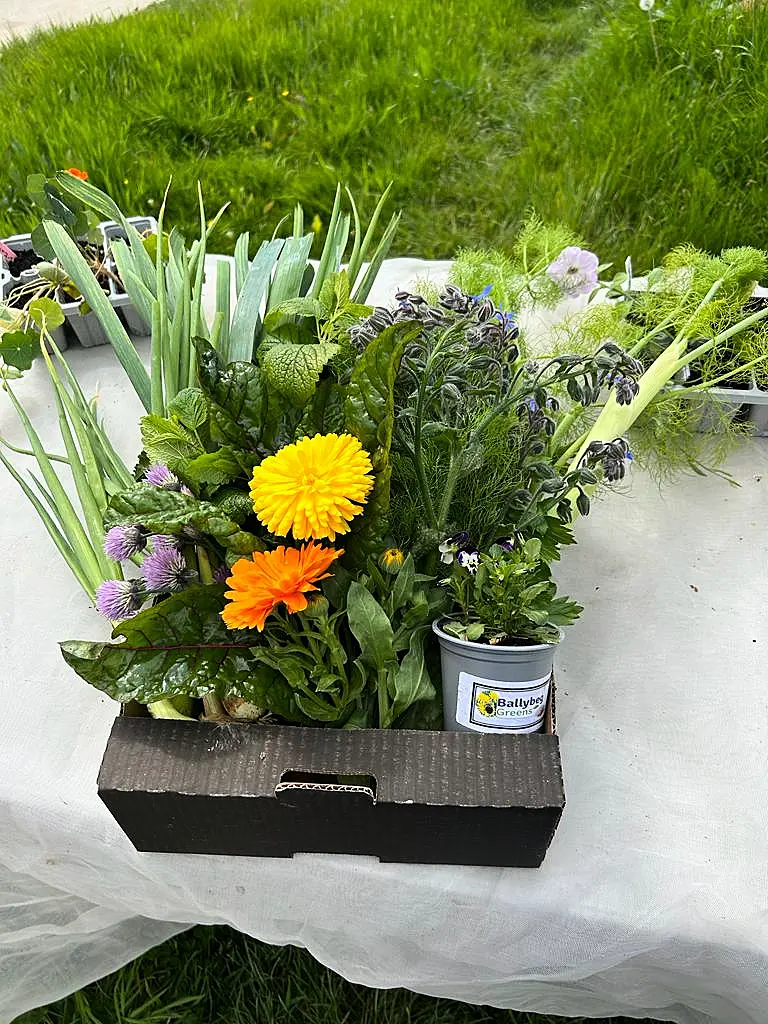 EPISODE 2 - A pile of old rubbish
In this episode we focus on waste, how we generate it, how we dispose of it, how we can reduce waste and what we have done with places where we used to dump it. Aoibhin speaks to Waterford council environment officers Ella Ryan and Niall Kane about how good and bad Waterford people are at getting rid of our rubbish sustainably. We discuss the Circular Economy and how we need to reduce the amount of stuff that we take, make and waste. Amy Orr from YouMe talks about the alternatives to single use items and we also champion the fabulous work done by the council in transforming the county's former landfill sites into eco nature parks.
Listen back here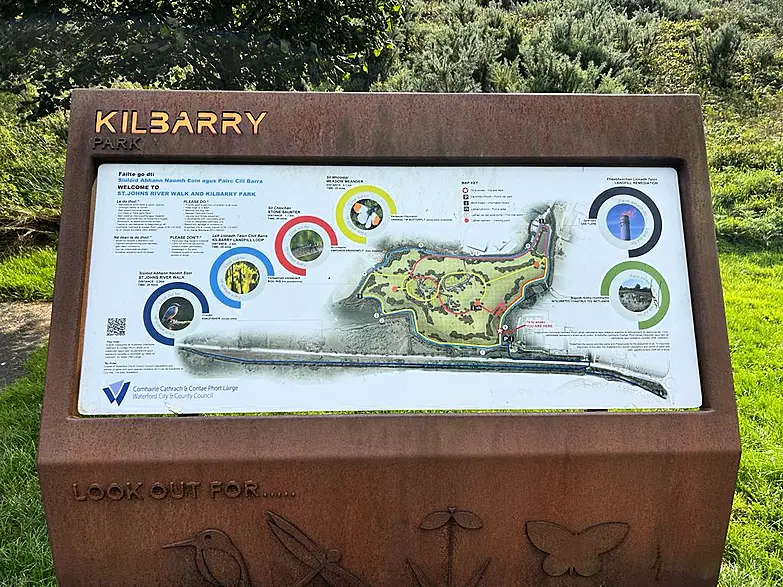 EPISODE 3 - Living in a biodiverse world
There is lots of talk recently about the need to sustain biodiversity, but what exactly is biodiversity? Dave Wall from the National Biodiversity Data Centre here in Waterford explains why biodiversity is so important. We learn how reducing the use of pesticides and initiatives like No Mow May can help not only biodiversity but also species that are under threat, such as the honey bee. Aoibhin also speaks to Donal Lehane, chairperson of the South East Beekeepers Association about why bees are so important to our eco-system.
Listen back here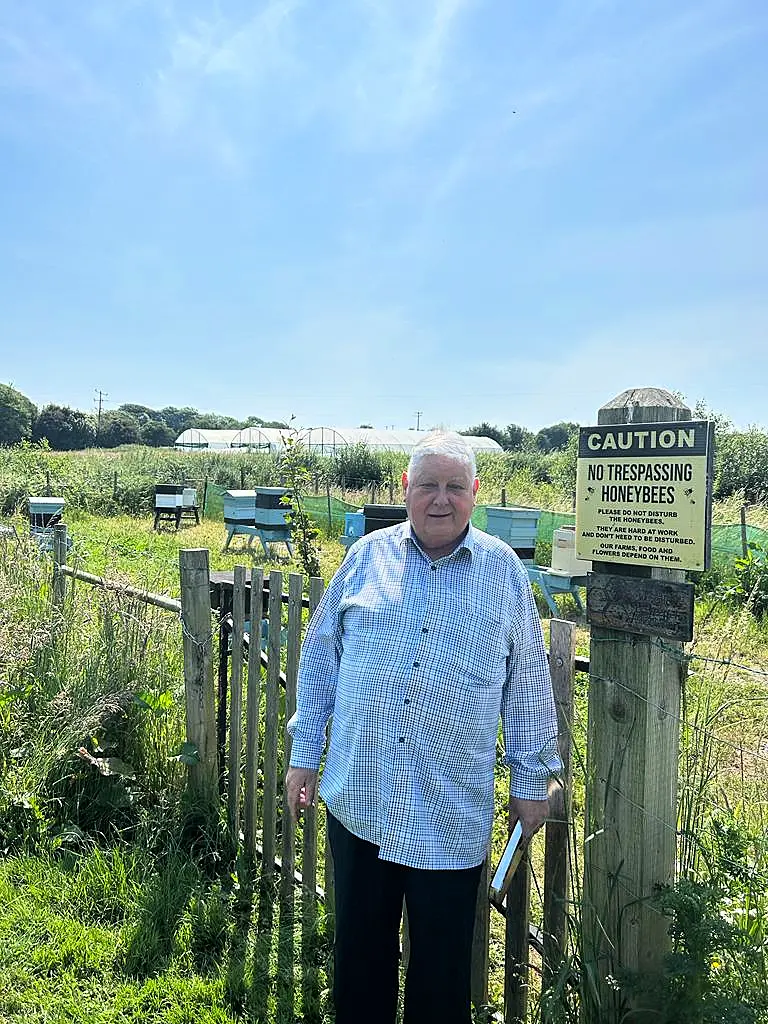 EPISODE 4 - Getting there sustainably
In episode 4 we focus on transport, which is one of the largest contributors to global greenhouse gasses. Aoibhin speaks to people in Waterford who are championing alternative forms of transport, that are kinder to the environment. Waterford man Tom Cullen from the Society of Irish Motor Industry talks about alternatives to petrol and diesel, and how Ireland has committed to going down the route of promoting electric cars, but is electric the way to go? We also hear about bike schemes such as the TFI scheme in Waterford and a proposal to have an electric bike rental scheme in the city. And Aoibhin hears about the council's plans to make not only our daily commute, but also our recreational outings, more eco-friendly by promoting alternatives to the car.
Listen back here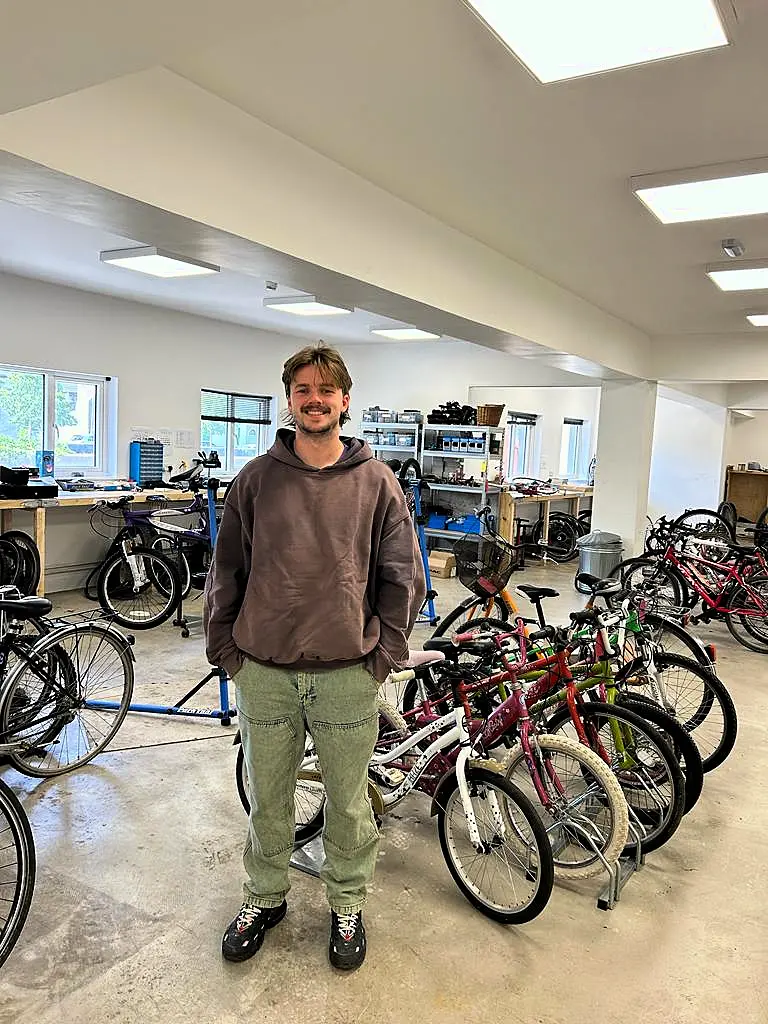 EPISODE 5 - Reducing our carbon footprint
What is a carbon footprint, how do we calculate ours and more importantly how do we reduce it? These are the topics for week 5 in this series. Calculating and reducing our carbon footprint is a tricky issue as pretty much everything we do has a carbon footprint. But there are small changes we can make, such as reducing the amount of energy we use on a daily basis. Aoibhin travels to West Waterford to meet Niamh O Donovan who lives in a passive house that uses almost no energy. Richie Walsh from the council chats about the benefits of remote working and we meet those who are running remote working hubs in Waterford. Plus Aoibhin finds out about a Waterford company which is pioneering a technology that can extract carbon from the atmosphere.
Listen back here
EPISODE 6 - Alternative energy
Not all of us can live passively such as Niamh in episode 5, however there are a number of emerging ways in which we can sustainably create renewable energy, which are alternatives to fossil fuel, such as solar and wind energy. Aoibhin meets Owen Power from Enerpower, a Waterford company providing alternative energy sources to businesses. One such business in Flahavans in Kilmacthomas which generates enough energy to run the factory sustainably. Aoibhin travels to Kilmacthomas to speak to Johnny Flahavan and also hears from those who support, and those who oppose, off-shore wind energy in Waterford.
Listen back here
EPISODE 7 - Protecting our coastline
Waterford's sprawling coastline is 147 kilometres long, boasting 49 beautiful beaches along the way. It is a massive resource, not only to the local economy but also to the environment. In this episode Aoibhin speaks to those who are trying to protect the coastline and the sea, such as members of the Tramore Eco group who carry out weekly beach clean ups. She speaks to Waterford's harbour master about what the port is doing to protect our waters. And former fishermen from Dunmore East talk about how the fishing industry, particularly smaller fishermen, are under threat. We also hear about a quirky inititaive being undertaken by Ardmore tidy towns and a group of goats!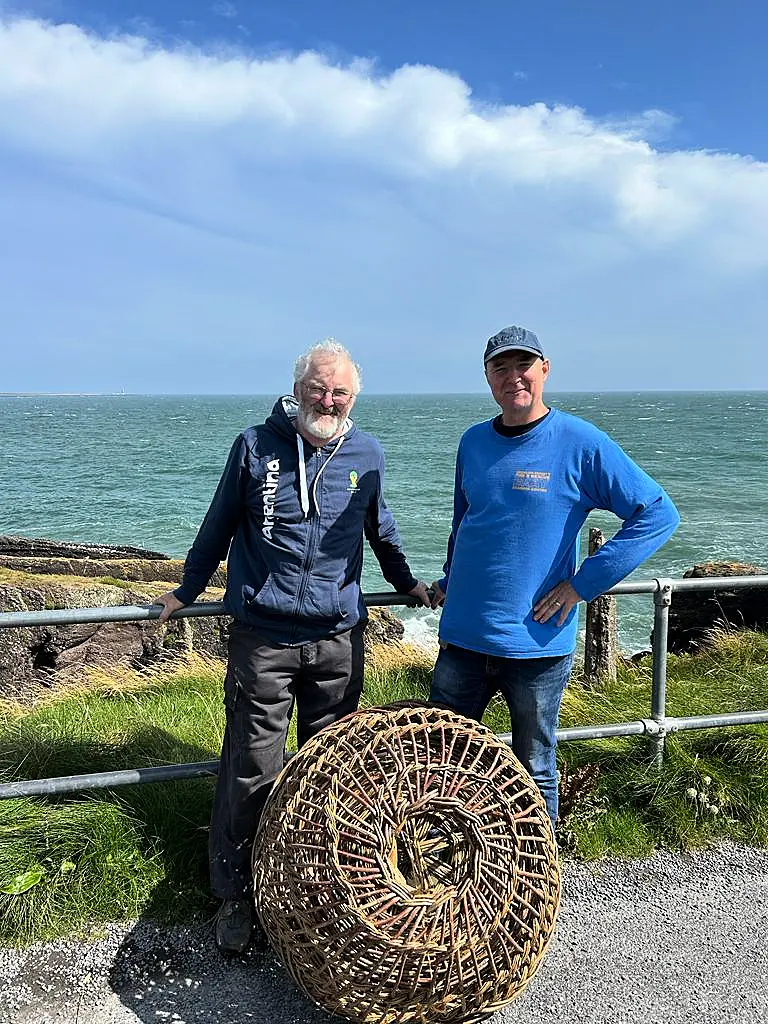 EPISODE 8 - Making a fashion statement
Increasingly, fashion is becoming more and more disposable and huge fashion houses such as H&M and Zara are encouraging us to view clothing as something that can be thrown away more quickly. As a result, the fashion industry has now become a massive contributor to global warming and the climate emergency. In this episode we look at initiatives here in Waterford that are trying to reduce clothing waste, such as local designers using sustainable materials. There are also repair shops popping up all across the county and community groups organising clothes swaps. Aoibhin speaks to those in Waterford who are trying to change our outlook on how we purchase and maintain our clothes.
EPISODE 9 - A greener community
So far during this series we have met individuals, businesses and social enterprises who are doing their bit to combat the climate emergency. In this episode we focus on community groups and how some are championing the fight against global warming. This includes Clashmore community group which has initiatives such as a community orchard, Cappoquin GAA club which won an award for their water conservation actions, and a housing estate in Lemybrien who are embracing the rewilding programme.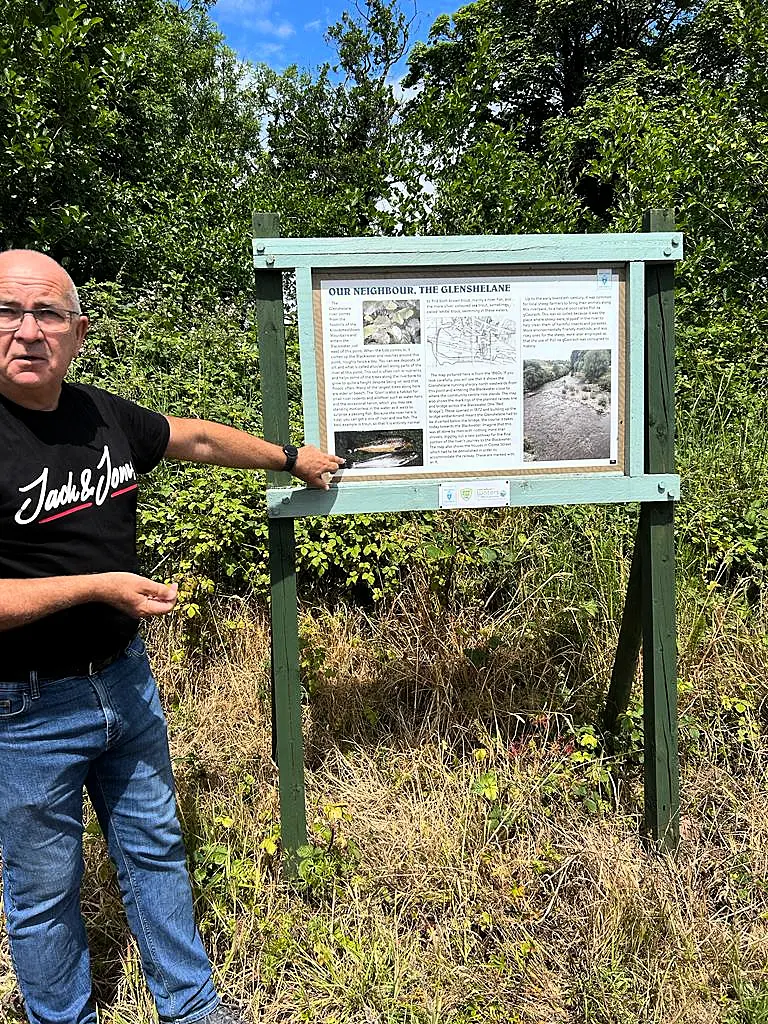 EPISODE 10 - Education in key
In the final episode of the series we discuss the importance of education, not only of school going children, but of all generations, about the threat we all face due to global warming. Aoibhin visits Ballycurran national school where the students and staff have undertaken a number of greener initiatives including an outdoor classroom (below) and water butts. Bernadette Kirwan from Ballybeg greens talks about the education programme that they run. And Aoibhin also speaks to Glor Na Mara secondary school teacher Patrick Kirwan who is passionate about educating all generations about the climate emergency. He will stop at nothing until he sees major changes being undertaken. Finally, Tazneem Khan tells Aoibhin about Sea School which she has set up here in Waterford.