The Imagine Arts Festival is back from Tuesday 24th to Sunday 29th October 2023.
The 2023 Imagine Arts Festival unites the boundless realms of creativity within Waterford City. Showcasing a vibrant and varied assortment of artistic expressions across multiple disciplines. This multifaceted arts festival, boasts a thrilling array of cultural events, encompassing theatre, music, visual arts, dance, and more. Its primary mission is to actively illuminate Waterford's cultural tapestry, ensuring a profound and enriching journey for both artists and spectators, all while keeping Waterford at its core.
Set up in 2001 by like-minded arts workers and arts enthusiasts who wanted to give Waterford an artist's platform. They aspire to encapsulate the vibrant artistic community of both seasoned pros and rising stars. Whether they're from around the corner, across the nation, or beyond. They're all about nourishing various art forms and delighting their audience with an eclectic lineup of events that are a total sensory sensation!
They cover a wide range of events, from Classical and Brass classical, Literature and Spoken Word, Theatre, Visual, Childrens events. Rock and Folk music is also a huge part of the festival and guests over the years include, the legendary jazz, and blues singer-songwriter Leon Redbone, Mercury Rev, and Ireland's own Wallis Bird. Comedy is huge too, past acts include, Rich Hall, Kevin McAleer, Jason Byrne.
WLR are thrilled to be involved with the festival and checking out some of these great events.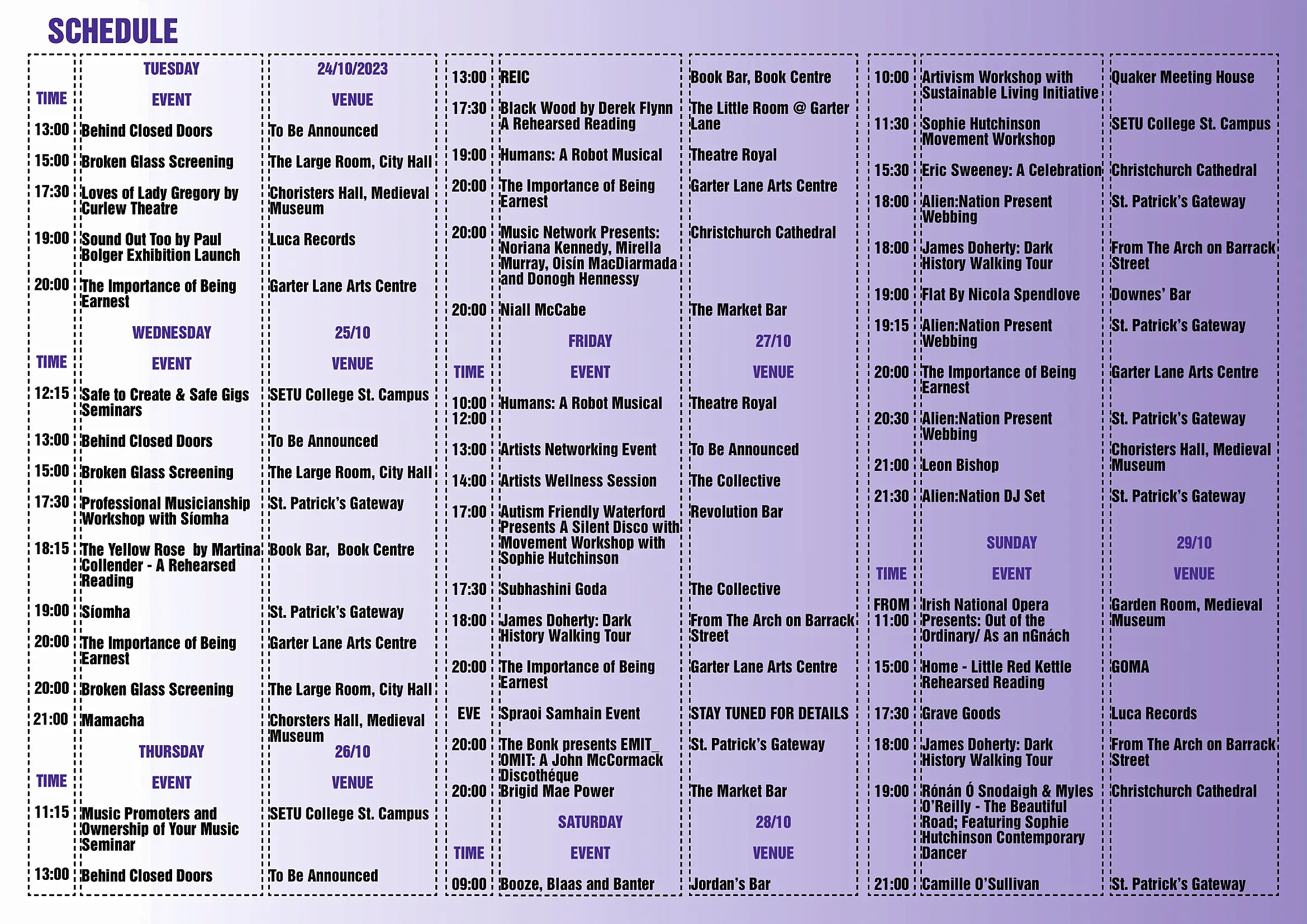 Download full schedule here
For more information visit Imagine Arts Festival