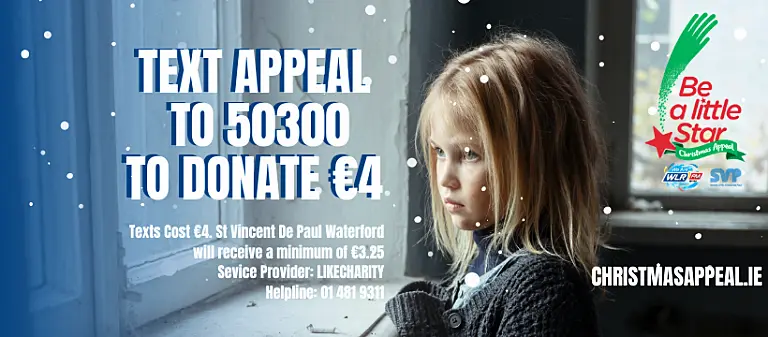 The WLR "Be A Little Star" Christmas Appeal in aid of St. Vincent Paul is back this year and is needed more than ever.
So many families in Waterford have suffered terribly over the last year due to the pandemic and once again WLR is teaming up with the local St. Vincent De Paul to help where we can.
The funds raised go directly towards helping people in Waterford City & County with ongoing day-to-day costs incurred by education, household bills and providing breakfast clubs in schools. Thanks to your support, the SVP continues to provide these and many more vital services locally.
A number of your favourite events are returning and there are numerous ways that you can play your part. Click below for details.
It is important to remember that the positive effects of the St Vincent De Paul Christmas Appeal, and your donations, continues all year round.
More