Waterford's collection of museums has announced a new Freedom of Waterford ticket.
This offers visitors a guided walking tour and access to six attractions in the City.
The tour is facilitated by guides at Waterford Treasures, taking in the 1,000 years of history of Waterford. It includes the City's Vikings' foundations, medieval wonders and elegant Georgian architecture.
Access to Museums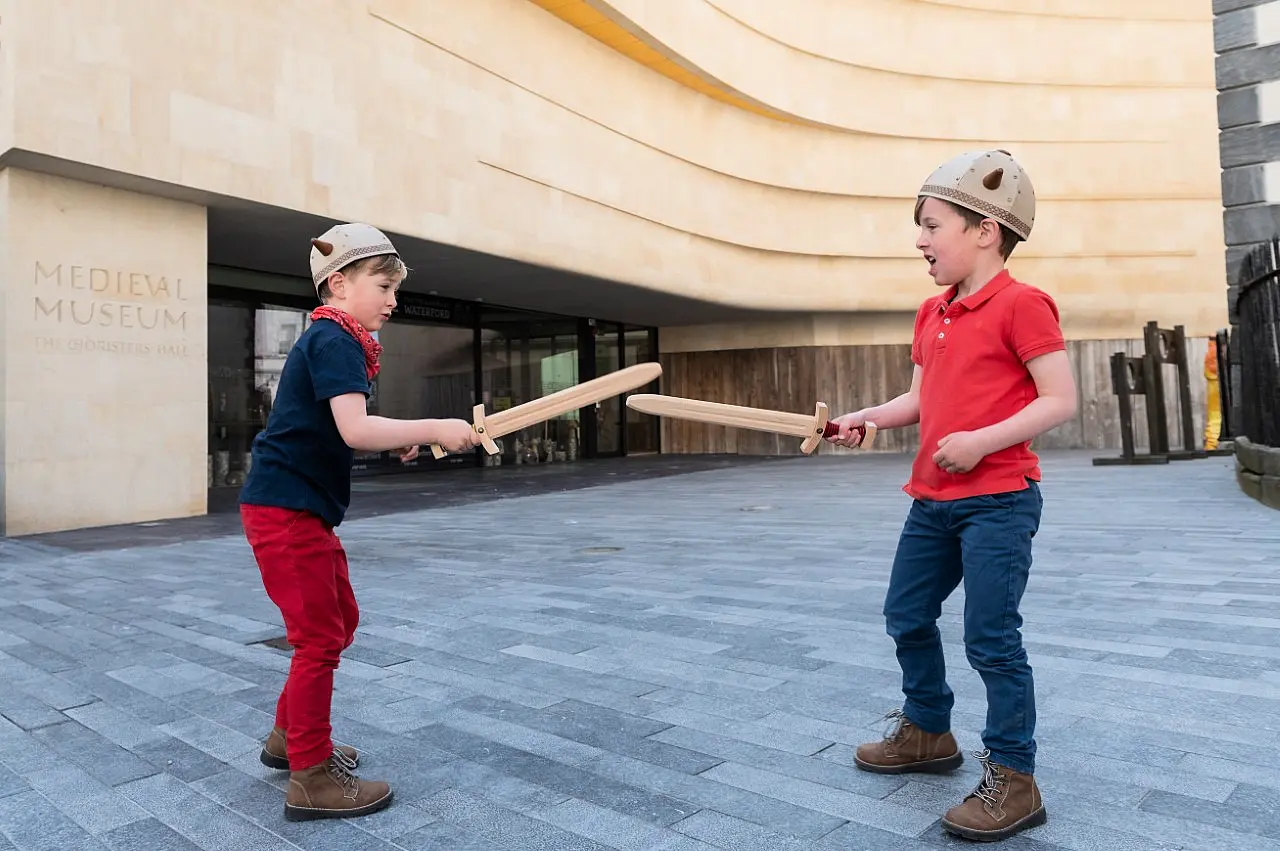 Following the walking tour, the Freedom of Waterford ticket gives visitors complete access to the Medieval Museum, Bishop's Palace, the new Irish Museum of Time and the newly opened Irish Silver Museum.
Highlights at the Medieval Museum include Cloth-of-Gold Vestments, and the 1373 Great Charter Roll of Waterford, recently viewed by Their Royal Highnesses Prince Charles and Camilla when they visited.
The Bishop's Palace Museum is an authentic 18th-century Georgian grand residence, home to the oldest surviving piece of Waterford Crystal in the world.
The Irish Silver Museum offers a journey through Irish history using beautiful, intimate and personal objects as a guide.
The recently opened Irish Museum of Time at Greyfriars Church houses a vast collection of Irish timepieces, featuring the oldest Irish-made grandfather clocks, table clocks and watches in the world.
The Freedom of Waterford ticket also includes guided access to Christ Church Cathedral, the scene of the marriage in 1170 of the Anglo-Norman knight Strongbow and the Irish princess Aoife, the most important in Irish history.
In addition, there is a visit to Greyfriars Church, the French Church, and the former Franciscan Friary also known as Greyfriars Abbey.
You can find details here on how to book tickets.
For more on entertainment in Waterford this summer, click here.