Do You Believe In Love At First Bite?
This Valentine's Day, The Italian Bakery and Carters Chocolate Café will help you do just that!
All week on The Big Breakfast Blaa, Ollie and Mary are teaming up with The Italian Bakery and Carters Chocolate Café to help you treat the one you love ahead of Valentine's Day on Sunday February 14th.
Listen in across the week to win Carters Chocolate Café goodies, a selection of Italian treats from the Italian Bakery and a fab end of week prize of a hamper jampacked with treats from Carters Chocolate Café and The Italian Bakery including pizza for two - the ultimate way to make the most of your night in this Valentine's Day!
If you're hoping to treat the one you love, Phil and the team from Carters are now taking orders for hampers, treats and chocolates for delivery on Facebook or by calling 051 841 802. They can be delivered straight to the door of friends and family, locally or nationally.
Check out Carters Chocolate Café on Facebook and Instagram for more.
The Italian Bakery is now open on Georges Street and is part of the Carters Chocolate Café and No.9 Restaurant family that have been in business on Georges Street for over 45 years.
Open from 9am daily, seven days a week, The Italian Bakery specializes in artisan breads, pizza by the slice, focaccia, paninis and other Italian treats.
Have them delivered straight to your door through Uber Eats or by calling 087 66 30 177 or check out The Italian Bakery on Facebook and Instagram.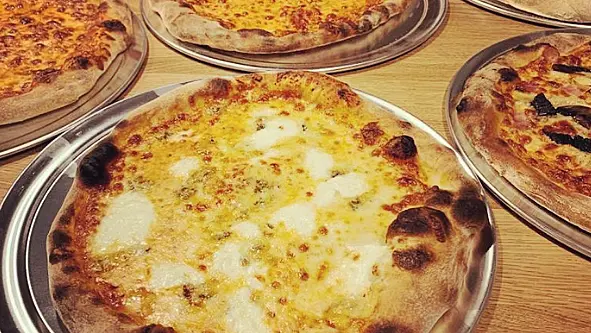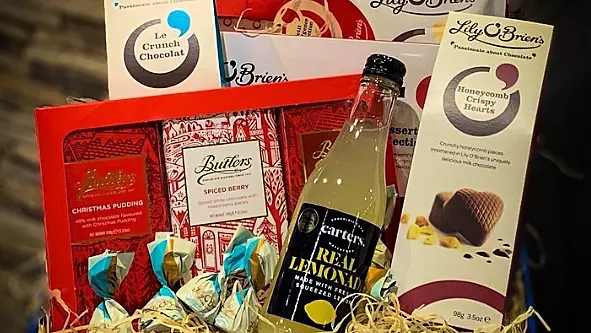 How To Win
Ollie and Mary will be testing your romantic movie knowledge!
Do you know The Notebook from When Harry Met Sally? Ollie and Mary will play clips from famous romantic movies and you just have to tell them what movie the line is from.
Text or WhatsApp 083 333395 to be in with a chance of winning these fab prizes from The Italian Bakery and Carters Chocolate Café.
*By choosing to enter this competition you are agreeing to allow WLR to use your personal information to administer these promotions. We will retain your personal information as needed to fulfil the purposes for which it was collected. We will retain and use your personal information no longer than is necessary to comply with our business. For more see our Competition Rules.
Where To Find The Italian Bakery Waterford
Where To Find Carters Chocolate Café