The Big 6
Every evening at 6 o'clock WLR brings you 6 of Waterford's biggest stories of the day.
1. €240,000 granted to enhance remote working hubs in Waterford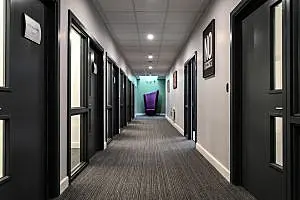 Waterford is one of 117 remote working projects to receive €8.8 Million in grants, announced on Thursday July 22nd by Minister for Rural and Community Development, Heather Humphreys TD.
Waterford City and County Council, in partnership with Boxworks, WorkLabs, Waterford City Enterprise Centre, Dungarvan Enterprise Centre and Dunhill Ecopark have been awarded €240,890.
The funding will enable the five participating Waterford hubs to enhance and add capacity to their remote and co-working infrastructure. Grants will also fund measures to assist hubs to deal with COVID related challenges.
2. Tramore-City West electoral area has second lowest Covid incidence rate in Ireland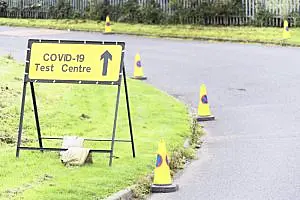 The Tramore-City West area of Waterford now has the second lowest incidence rate of Covid-19 in the country.
Tramore-Waterford City West is now reporting a 14-day incidence rate of 49.2 cases per 100,000 people.
That's just above Muinebheag in Carlow in terms of the lowest rate in the country.
The national incidence rate is now 245.8 cases per 100,000.
3. Gardaí investigating reports of shots fired on railway line at Carrick-on-Suir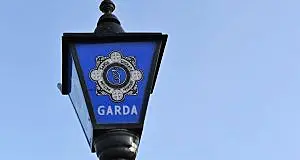 An investigation is taking place into reports that shots were fired on the railway line in Carrick-on-Suir.
The incident happened on Tuesday when Gardaí say witnesses reported seeing two men on the line with a firearm, and that four shots were fired.
Two searches were later carried out and a quantity of drugs was recovered.
4. Dungarvan area sees 54% decrease in number of Covid-19 cases
The Dungarvan local electoral area still has the highest incidence rate of Covid-19 in Waterford however, there has been a 54% decrease in the number of cases recorded.
According to the HSE's Covid-19 data hub, 38 cases were recorded in the Dungarvan area which spans from Leamybrien to Knockanore from July 6th to 19th.
That's compared to the 83 cases that were recorded in the area in the two weeks prior.
5. Swimming warning in place at Tramore
6. 4,400 to attend Waterford v Galway Qualifier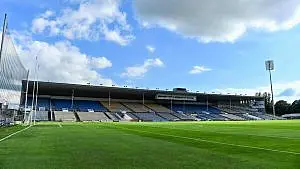 The Second round qualifier between Waterford and Galway had originally been slated to allow for 500 fans at Semple Stadium.
A statement yesterday evening from Waterford TD Mary Butler through Minister of State for Sport Jack Chambers has allowed for 4,400 to now attend the game.
The increased capacity is part of the government's pilot program for live events.