Every evening at 6 O Clock WLR brings you the 6 biggest stories of the day
1. Government meet this evening to consider options for reopening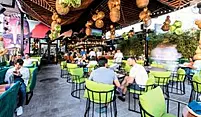 The Tánaiste has said the government will examine whether any delay in opening indoor dining will have a meaningful impact on the spread of the new Delta variant of Covid. The cabinet Covid sub-committee will meet after 9pm this evening to consider the incidence of Covid-19 in the country, the number of people in hospital with the virus, the progress of the vaccine rollout, and the spread of the more transmissible Delta variant.
2. 'Red-hot' housing market sees prices rise 21% in Waterford, according to one housing report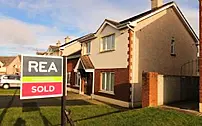 House prices in Ireland are now 13 per cent higher than they were one year ago, driven by very weak supply and sky-rocketing demand, according to two separate reports published on Monday. The latest quarterly house price report from MyHome.ie found that annual asking price inflation rose by 13 per cent nationwide – 10.6 per cent in Dublin and by 13.6 per cent elsewhere around the country.
3. Waterford Harvest Festival gets go ahead for September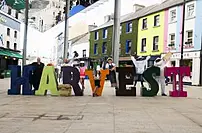 It's full steam ahead for Waterford's Harvest Festival this autumn, after being cancelled last year due to the pandemic. Organisers say it will be going ahead this year, from the 6th to the 12th of September, with the city-wide event's programme set to be released in the coming weeks.
4. Warm week ahead with temperatures as high as 25 degrees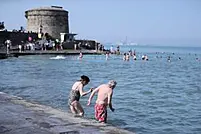 Ireland is set to bask in Mediterranean like weather this week with temperatures forecast to reach 25 degrees. Warm, dry and sunny conditions are forecast nationally until Friday.
5. Austin Gleeson named on GAA team of the week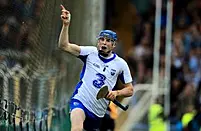 Waterford hurler Austin Gleeson has been named in midfield on the GAA hurling team of the week, following his performance against Clare at the weekend. Gleeson scored 5 points against the banner in Waterford's loss yesterday. After the game Waterford manager Liam Cahill said "We could have been beaten by a lot more to be honest, we arrived as flat as, well one of the flattest performances of my reign here – just bitterly disappointed."
So, who has made the #GAA Hurling Team of the Week? Remember, players may be picked in positions they may not have been selected in for the match programme. Disagree with our selection? Let us know! #GAABelong

— The GAA (@officialgaa) June 28, 2021
6. Gaelscoil Philib Barún in Tramore wins 3 awards for short film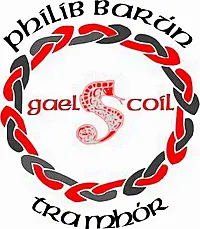 The short film, Saoirse, was filmed on location around the town of Tramore. It was entered in the National School Drama Competition and it picked up three awards including:
Best Actor, for Issie O'Sullivan's portrayal of Saoirse in the movie.
Best New Production.
Best Film of the year, across all of the different competitions!