Every evening at 6 O Clock WLR brings you the 6 biggest stories of the day
1. Waterford now has 2nd highest COVID incidence rate in the country.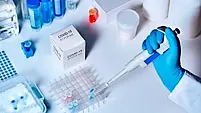 Waterford now has the 2nd highest COVID incidence rate in the country. It comes as 448 more cases have been confirmed nationally today. Meanwhile junior Minister Mary Butler says she was frightened by what she heard at a meeting with the chief medical officer yesterday, in terms of how transmissible the Delta variant is and how dangerous it really is to people.
2. Anger at anti-social behaviour at Templars Hall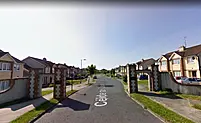 A resident of the estate Templars Hall in Waterford says that the anti-social behaviour there at the moment is taking a serious toll on his family. Keith Flavin says that last night partying started before 12 o'clock last night, and continued until the early hours of the morning. Speaking to Damien Tiernan on Déise today he said that the people partying are 'like bats' – they only come out at night.
3. Waterford farmer who uprooted hedge committed 'ecocide'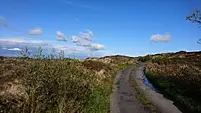 A West Waterford farmer who uprooted a hedgerow got away with an 'act of ecocide' according to local Green Party TD Marc Ó Cathasaigh. A kilometre of hedgerow was removed, destroying a centuries-old habitat for mid-size mammals including foxes and badgers.
4. Waterford to light up red tonight to celebrate Canada Day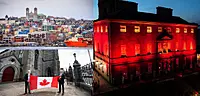 Waterford City is going red to celebrate Canada Day, and its unique historical connection with Newfoundland. Between 1790 and 1830, 35,000 Irish people entered the colony, with Waterford the primary port of embarkation. Mayor of Waterford City & County, Cllr. Joe Kelly, said he was "thrilled to participate in this celebration with Canada and wish them all the very best on their National Holiday".
5. Robin Dawson in action at Irish Open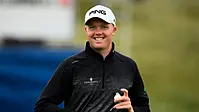 The Waterford golfer is heading to the club house on 4 over par on day one of the Irish Open at Mount Juliet. The youngster is tied in 140 place after a mistake ridden front 9. Shane Lowry is the best of the Irish on 2 under par.
6. Diana statue unveiled on what would have been her 60th birthday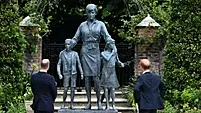 On what would have been the 60th birthday of Lady Diana Spencer, her two sons have unveiled a statue of her, which they both commissioned. Prince William and Prince Harry reunited at Kensington Palace today amid rumours of a split between the brothers. Lady Diana died 24 years ago.