By Kerri-Ann Roper, PA Entertainment Editor
Actor Michael Gambon has died peacefully in hospital, aged 82, his family has said.
Gambon, who was born in Dublin, is known for his extensive back catalogue of work across TV, film, radio and theatre over a career spanning five decades.
In recent years he played Albus Dumbledore in six of the eight Harry Potter films.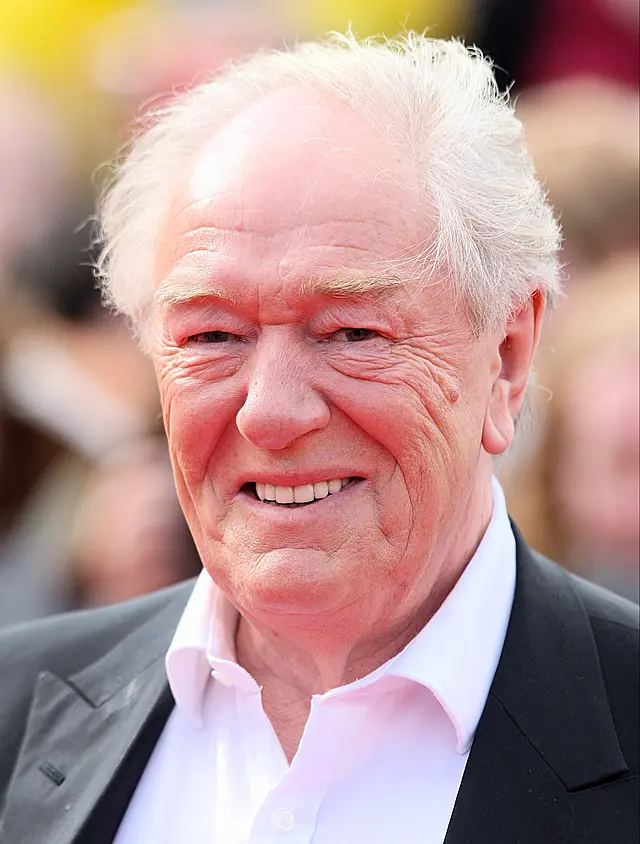 He is also known for playing French detective Jules Maigret in ITV series Maigret, and for his 1986 role as Philip Marlow in Dennis Potter's The Singing Detective.
A statement issued on behalf of Lady Gambon and son Fergus Gambon said: "We are devastated to announce the loss of Sir Michael Gambon.
"Beloved husband and father, Michael died peacefully in hospital with his wife Anne and son Fergus at his bedside, following a bout of pneumonia."
Gambon made his first appearance on stage in a production of Othello at the Gate Theatre, Dublin in 1962 and was knighted for his contribution to the entertainment industry in 1998.
He put in a memorable performance in the BBC's 2015 adaptation of JK Rowling's The Casual Vacancy and his illustrious theatre career includes appearances in Alan Ayckbourn's The Norman Conquests, The Life Of Galileo and Nicholas Hytner's National Theatre production of Henry IV, Parts 1 and 2.
In 2016 he appeared as Private Godfrey in the big screen adaptation of Dad's Army, and his other film roles included period dramas such as 2010's The King's Speech, 2001's Gosford Park and 2017's Victoria & Abdul.