Every evening at 6 O Clock WLR brings you the 6 biggest stories of the day
1. Report finds that Beacon Hospital acted in "good faith" in giving vaccines to school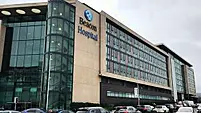 A report commissioned by the board of The Beacon Hospital has found that the decision to provide vaccines to teachers at a school in Bray was incorrect, but was made in good faith. The board went on to say that it retains confidence in its CEO Michael Cullen,
2. Government have provided 'no advice' on indoor dining resumption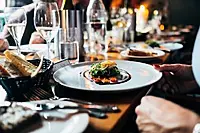 A Waterford hotelier says the government have provided 'no advice' on how to police digital Covid certs, despite the impending re-opening of indoor dining on Monday July 26th. Cabinet is to make final decision on indoor dining resumption date this Wednesday. Aidan Quirke of the Round Tower Hotel in Ardmore, told Damien Tiernan on Deise Today, that no advice has been provided on QR codes or admissions policies.
3. 1,017 new Covid cases in Ireland as hospital admissions climb above 100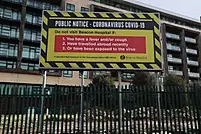 Covid-19 hospital admissions have climbed to above 100 this morning, representing the highest figure seen in almost two months. As of Monday morning, there were 101 patients hospitalised with the disease, with 20 people being treated in intensive care units (ICU). While this evening health officials announced 1,017 new Covid cases across the country.
4. Covid restrictions led to expiry of 200 CervicalCheck samples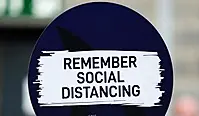 The clinical director of CervicalCheck has said social distancing restrictions led to delays in a sample processing centre, which resulted in the expiry of a number of samples. A capacity issue in the national cervical screening service led to around 200 women's samples going out of date, RTÉ has established.
5. Seamus Power thanks all at West Waterford Golf Club following PGA win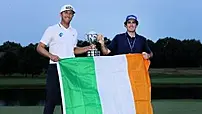 Waterford's Séamus Power has won his first PGA Tour tournament, having overcome JT Poston in the sixth hole of a thrilling play-off at the Barbasol Championship in Kentucky, USA. Following his incredible victory Seamus said he wouldn't be where he is without West Waterford Golf Club, which he referred to as his second family. Listen back below:
6. Blackwater Valley Opera Festival Launches 2021 Programme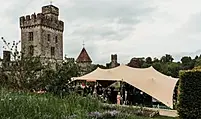 The Blackwater Valley Opera Festival, Ireland's summer opera festival, has launched its programme of events which will run over five days from the new dates of Wednesday 1st until Sunday 5th September 2021. The Festival, which is hosted on the magical grounds of Lismore Castle, County Waterford will feature a series of performances, including Puccini's wonderful opera Gianni Schicchi and an exciting concert and recital programme.