Every evening at 6 O Clock WLR brings you the 6 biggest stories of the day
1. UK government to introduce statute of limitations on Troubles prosecutions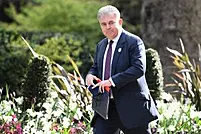 The British government has announced plans for a statute of limitations which would end all prosecutions of ex-paramilitaries and former members of the British forces in cases relating to the Troubles in the North. British secretary of state Brandon Lewis told the UK's House of Commons he plans to bring the legislation to parliament in the autumn.
2. Highest number of Covid cases since February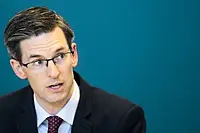 A further 783 cases of Covid-19 have been confirmed in the Republic on Wednesday. The latest figures show 73 people hospitalised with the disease, with 20 in intensive care. Speaking this afternoon, deputy chief medical officer Dr Ronan Glynn said the situation was deteriorating across Europe, with an overall 20 per cent increase week-on-week in cases.
3. Employment of nurses would speed up rollout of vaccines in pharmacies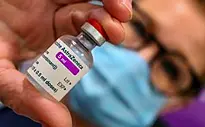 That's according to Kate Mulligan a pharmacist from Mulligans in Waterford who says pharmacists are the only people permitted to administer the jab. Mulligans have set up a designated vaccination centre in Waterford City, to speed up the vaccination process for those in the 18 to 34 age cohort. Kate says the HSE should consider allowing their to staff to aid pharmacies with the rollout.
4. Heatwave to come with highs of 28 degrees forecast for weekend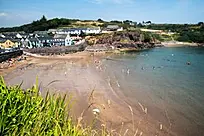 There will be temperatures of 19 to 23 degrees for Wednesday and Thursday, with some cloud. Temperatures will rise to 25 degrees on Friday and then 27 degrees to 28 degrees on Saturday and Sunday. Met Éireann spokesperson Gerry Murphy has warned people that the solar UV index will be very high for the next few days.
5. Dawson in a tie for fourth after opening round in Tramore
Tramore's Anna Dawson is well in contention after an opening round of 2 over par 77 at the Irish Girls Close Championship at Tramore Golf Club. Dawson is currently in a tie for fourth place ahead of this afternoon's second round, after which the top 16 will qualify for tomorrow's matchplay stages.
6. Spice Girl Emma Bunton ties the knot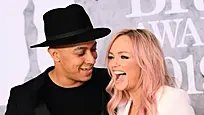 Singer Emma Bunton (Baby Spice) has revealed that she has married her long term partner Jade Jones in a surprise ceremony. The 45 year old shared a pic on Instagram of herself and new husband Jade under a floral arch with the caption "Mr and Mrs Jones!" The pair have been on and off since 1998 and have two children together.