Every evening at 6 O Clock WLR brings you the 6 biggest stories of the day
1. Ireland 'broadly on track' to deliver Covid certs by July 19th.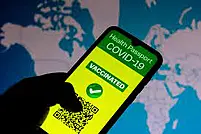 2. 1.4 billion euro price tag for National Children's hospital set to significantly increase.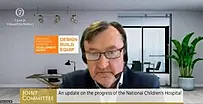 Officials have refused to disclose the updated cost of building the new National Children's Hospital, as it emerged that the opening date has been pushed back to the second half of 2024. David Gunning, chief officer of the National Paediatric Hospital Development Board (NPHDB), said that even a hypothetical discussion on costs would prejudice the existing contract with construction company BAM.
3. Covid bonus under consideration for healthcare workers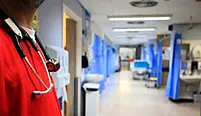 Taoiseach Micheál Martin has indicated that healthcare workers will rewarded with a Covid bonus for their hard work and sacrifice during the pandemic. The Taoiseach has said the Government is giving "active consideration" to an extra payment or additional leave for frontline workers in hospitals and other healthcare settings, the Irish Examiner reports.
4. People of Kilgobinet remember trench disaster 100 years on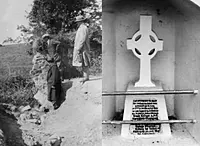 The parish of Kilgobinet will hold a mass today, to honour six local men who lost their lives in a trench disaster on this day 100 years ago. The incident happened just two days before a ceasefire in the War of Independence A mass will be held at St Gobnait's Chuch this evening at 7.30pm to honour the men who died.
5. Kilcohan Park Greyhound Stadium takes delivery of dog ambulance utility vehicle
Kilcohan Park Greyhound Stadium has received a new greyhound ambulance utility vehicle which will assist in the transportation of injured greyhounds from the greyhound track. The specially adapted "greyhound buggy" enhances the care and welfare arrangements in place at Kilcohan Park Greyhound Stadium.
6. Trailer for season 3 of Succession drops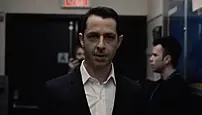 After a delay of 2 years, the third season of Succession is finally here, with a release date in autumn. The trailer dropped today and it's fair to say that it's war in the Roy family. The last season saw Kendall Roy, played by Jeremy Strong, leading a rebellion against his father, Brian Cox. The trailer shows him trying to convince the rest of his family to join him. Watch below (NSFW)