RuthAnne kicked off her career when she left Ireland for LA at just 17 years of age to pursue a career in music. 3 days after she landed stateside, she found herself working with Billy Steinberg ('Like A Virgin' by Madonna, 'Alone' by Heart, 'So Emotional' by Whitney Houston, 'Eternal Flame' by The Bangles) co-writing Jojo's 'Too Little Too Late', for which she won the ASCAP Songwriters 'Best Pop Song' Award.
RuthAnne's career continued with a string of smash hits including One Direction's 'Where Do Broken Hearts Go', Britney Spears' 'Work Bitch', and Martin Garrix & Bebe Rexha's 'In The Name Of Love'. She also co-wrote almost half of Niall Horan's debut solo album 'Flicker', including the number 1 hit 'Slow Hands' and the beautiful Maren Morris duet 'Seeing Blind'.
She also sung on Lindsey Stirling's Billboard number 1 Electronic/Dance album 'Love's Just A Feeling', Zedd's 'Brave Enough', and she recorded her own song 'Pray' for the 'Fifty Shades Darker' soundtrack which reached #5 on Spotify's global viral chart.
RuthAnne started singing and songwriting in her bedroom in Dublin when she was seven years old and at thirteen, recruited her childhood friends to join her in a girlband. Inspired by Lauryn Hill, Alicia Keys and Mariah Carey, RuthAnne's 2017 solo debut found the missing link between gritty nineties R&B with seventies songwriter storytelling and a hint of folk and Irishness.
RuthAnne joined Teresanne on The Drive Home for a Drive Home Live Sessions 'Special', recorded in front of a small audience in the incredible surroundings of Reginald's Tower on Monday, 21st May. The session will air on Thursday 24th May at 4pm.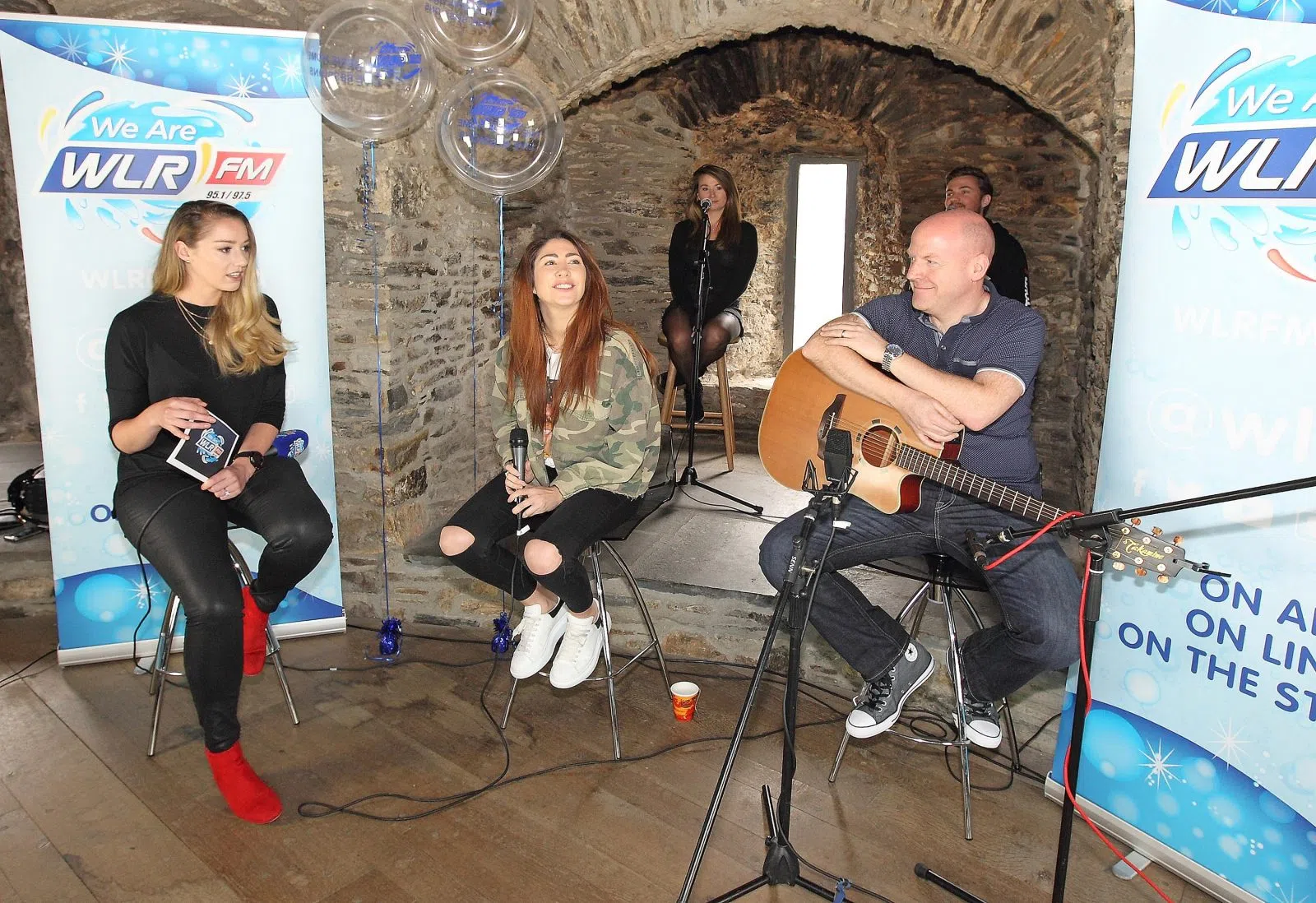 ON AIR NOW
2:00 AM - 7:00 AM
Music Through The Night
Location: Reginald's Tower, on permission from the Office of Public Work.
Artist: RuthAnne
Presenter: Teresanne O'Reilly
Sound: Owen Corrigan
Photography: Noel Browne