Every evening at 6 O Clock WLR brings you the 6 biggest stories of the day
1. Over 1000 cases of Covid announced as figures drop in the West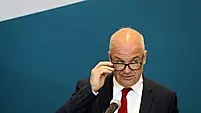 Public health officials have confirmed 1173 new cases of Covid-19 in Ireland. The Department of Health has reported that 79 patients with the illness are in hospital today, including 23 in intensive care units, although none are in UHW. Meanwhile cases in Dungarvan remain higher than the national average, however the number cases in the area which stretches from Lemybrien to Knockanore has dropped significantly.
2. Flooding across Europe continuing to cause devastation
The death toll from devastating floods in Europe has soared to at least 126. Germany and Belgium are the worst hit areas with families in parts of the Netherlands being told to flee their homes "immediately" as water levels rise and begin to cause destruction.
3. Struggle to fill vacant council houses in Dungarvan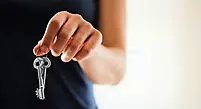 The fact that Waterford Council is struggling to fill nine homes in Dungarvan despite huge housing demand has been labelled 'shocking'. There are currently 13 vacant homes in Dungarvan, with 9 of the houses concentrated in two particular estates. Paul Johnston of the Council's Housing Department told councillors that the homes were proving "difficult to let".
4. Campaigns underway to improve Waterford's coastline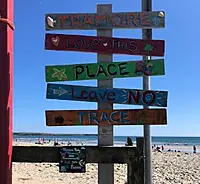 A campaign to encourage visitors to beauty spots to 'love this place leave no trace' has been launched by the local authority. Councillor Frank Quinlan says the Tramore Tidy towns, Cleansing Committee and Tramore Ecogroup do great work, but individuals need to be responsible.
5. Power and Breen in sporting action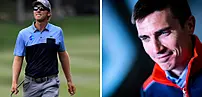 Waterford golfer Seamus Power and Waterford rally driver Craig Breen are both in action today. Seamus Power is taking part in the Barbasol Championship on the PGA Tour, and he currently lies tied for second, one shot off the leader. Meanwhile Craig Breen sits in second place overnight, just 8.5 seconds behind leader, Estonia's Kalle Rovanperä.
6. Ted Lasso actor supports abused English footballers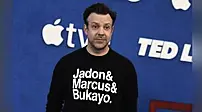 At the LA premiere of Apple+ TV show Ted Lasso, the show's star Jason Sudeikis wore a T-shirt with the slogan "Jadon & Marcus & Bukayo". Sudeikis plays the lead role in Ted Lasso, a show about an American football couch who moves to the UK to coach a premiere league team. He is showing his support for Jadon Sancho, Marcus Rashford and Bukayo Saka who were all targeted by racists after missing penalties in the Euros final.