The Children's Group Link House of Horrors is fast becoming Ireland's best ever Halloween and Scare attraction. It's back for its 9th year and this year it's bigger, darker and scarier than ever! It opens on Thursday 26th October and runs until Halloween night, 31st October 2017.
This week on The Drive Home, you can win family tickets to the afternoon no scare tours and pairs of tickets to the scarier evening tours. Listen to The Drive Home with Teresanne every day from 3-6pm.
What is the House of Horrors?
Halloween visitor attraction suitable for all ages.
10,000 square feet of corridors, tunnels, rooms & attractions combined with special effects, moving props, actors & scary sounds.
2 types of tour: a 'No Scare' afternoon tour suitable for young children and the scary evening tour suitable for adults and children over 12 accompanied by an adult.
The No Scare Tour
"No Scare" afternoon, interactive tours.
Suitable for children aged 3 years and older.
Children & parents accompanied on a guided tour through a range of Halloween themed rooms.
Fun and interactive.
Open from 12 noon to 3 pm each day.
The Scarier Evening Tour
Scary, fright filled evening walkthroughs.
Suitable for children aged 12 years and older (accompanied by an adult) or 15 years and over unaccompanied.
Patrons make their way (unaccompanied) through a dark maze of effects, rooms, scares and sounds.
Open from 7 pm to 10 pm each evening.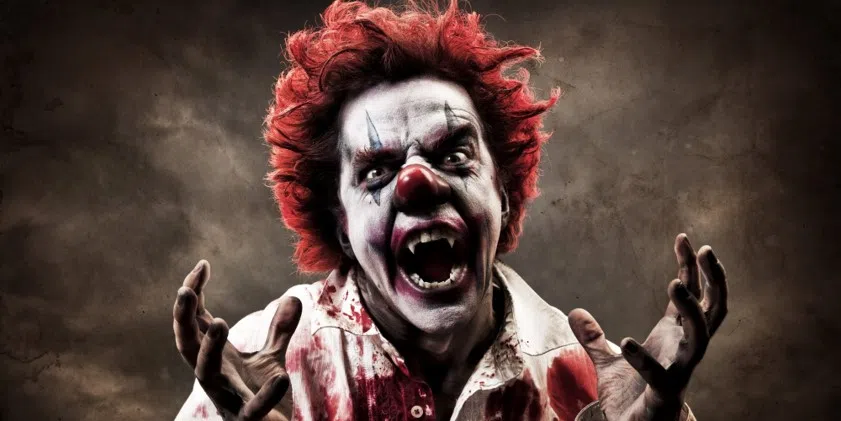 Where is it on?
This year's House of Horrors is at a bigger location in Unit 43 in the Waterford Business Park (opposite Sheridan Motors on The Cork Road – scroll down to see it on the map).
Where do you get tickets? 
Tickets are €10 per person. You can book in advance on www.garterlane.ie.
How it's run
The entire event is planned, devised and run by a completely voluntary committee made up of staff members, volunteers, lay people and others. Up to 100 volunteers, many of whom are youth aged 15 – 20 years, take on all the roles associated with the project these include:
Promotions & advertising
Set design & creation
Acting & dance roles – mechanical prop operation
Make-up & costumes
Catering
Front of house
Tour guides
Some contracted work is utilised to construct sets, install electrics/lighting & security. No individual is paid to participate in the event.
For more info, visit: www.childrensgrouplink.ie
Where to find the House of Horrors